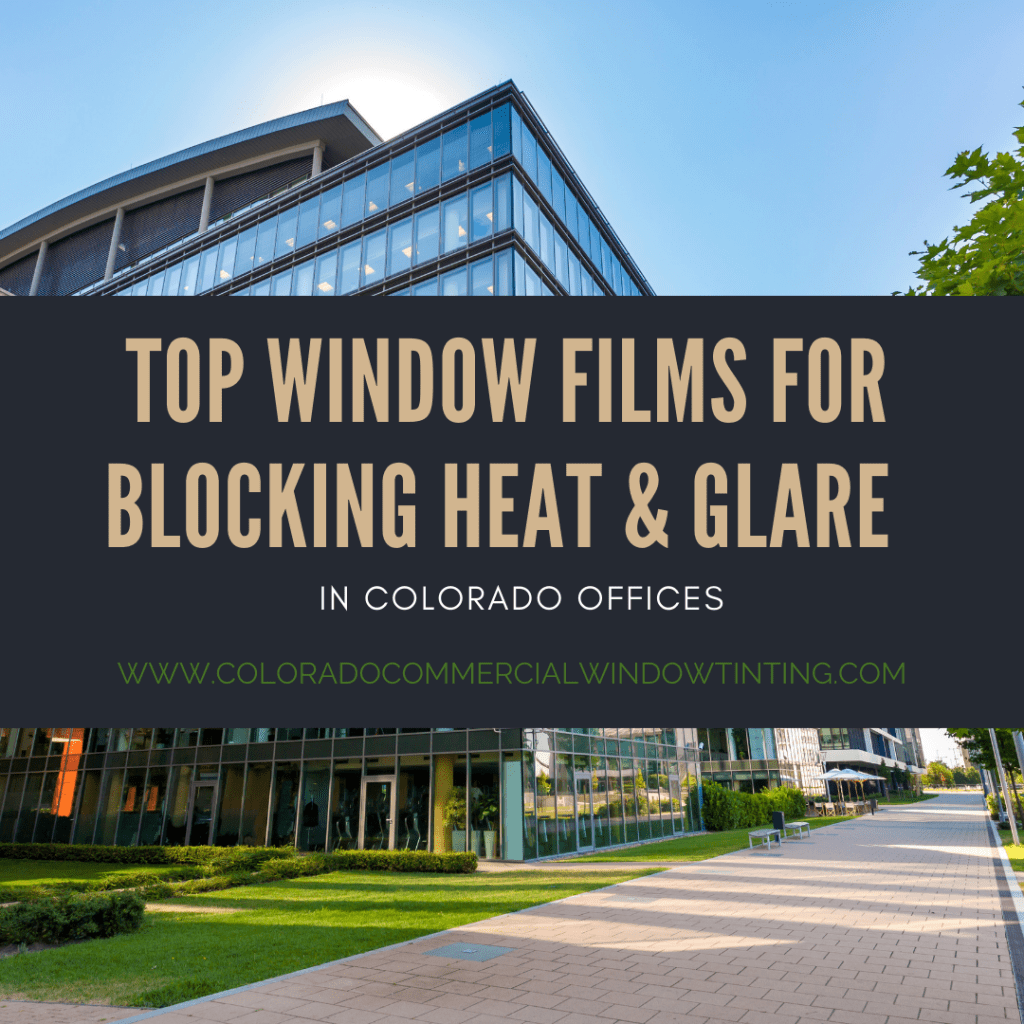 A dependable window film can be the most cost-efficient and effective way to reduce heat in your Colorado office. Not only will it save you money on cooling costs, but it will also make your office more comfortable. 
However, when purchasing a window film in Colorado, you may not know which option is best. Therefore, to make it easier for you, we have listed the best window films for reducing heat and glare in Colorado offices. 
Window Film for Blocking Heat & Glare – Which Brands to Consider 
Installing a high-quality heat-reducing window film for your Colorado office can make a tremendous difference. By reducing heat and glare, you can make your office more comfortable, productive, and energy efficient. Here are three great window film brands for offices:
Llumar
Llumar is a well-established and popular brand to choose if you are looking for window film for your office. LLumar offers a variety of solar control window films that do an excellent job at reducing heat and glare. 
Vista
Vista Window Film will be an ideal fit for you if you want an energy efficient option that's also stylish. These window films provide exceptional light control. By diffusing and softening light, they create an upscale and elegant atmosphere. 
3M
3M creates some of the most innovative window films on the market. Their Daylight Redirecting Film is an ideal energy-saving option to block heat and glare. It controls heat while allowing natural light deeper inside your office. 
In Conclusion
Some top window film brands include 3M, Llumar, and Vista. Which option is right for you depends on your office's particular needs and aesthetic preference. Either way, any of these options will help you block heat and glare from the sun in your office. 
Colorado Commercial Window Tinting Can Install Window Films for You!
If you need high-quality window film in Colorado for your office, contact Colorado Commercial Window Tinting today!