Bird Divert for Colorado Commercial Buildings
We are thrilled to offer Bird Divert, an innovative bird safety window film, for installation throughout properties across Colorado. As a leading window film company serving Denver, Boulder, Colorado Springs, Fort Collins, Pueblo, and beyond, we take pride in providing cutting-edge solutions to protect birds and prevent property damage. Bird Divert is an effective anti-collision solution that helps mitigate bird strikes on glass. What makes Bird Divert truly unique is that it is only visible to birds, not humans.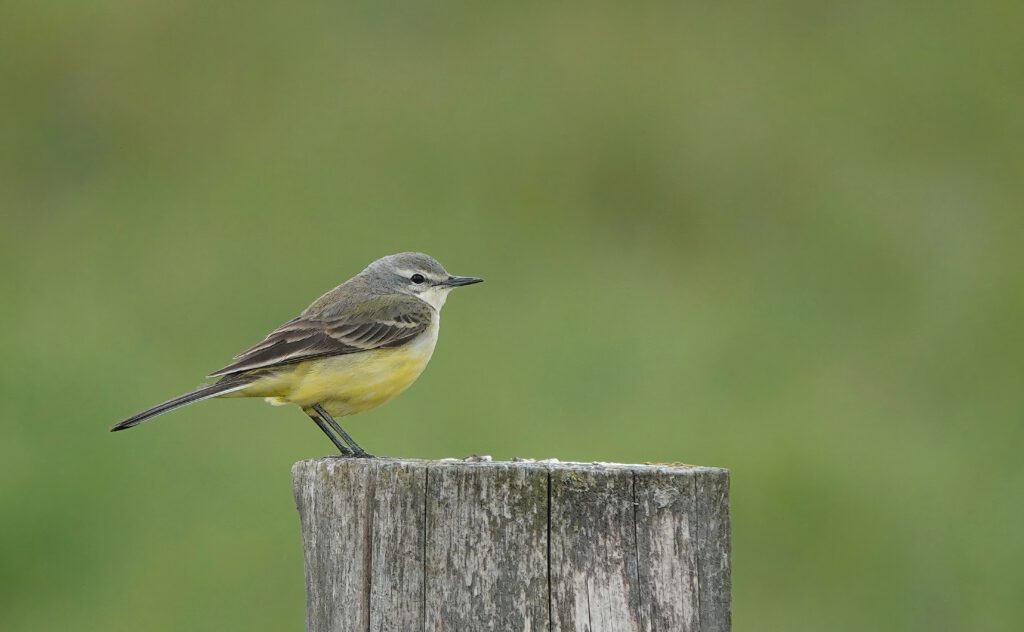 Bird Glass Collisions: Facts & Statistics
The impact of glass collisions on bird populations is staggering. Over 1 billion birds die in North America each year from striking glass on buildings and homes. Houses and cottages alone are responsible for 25.9% of bird fatalities from glass strikes. Low and mid-rise buildings cause 63.9% of bird collisions while high-rises account for 10.2% of bird deaths. In Colorado, over 80 million birds are killed annually due to glass collisions on residential and commercial structures.
Birds don't see glass as a barrier because the exterior side reflects the surrounding environment. This tricks birds into thinking they are flying into vegetation rather than an obstacle. Something must be done to make glass visible to birds and prevent these unnecessary deaths.
Prevent Window Damage & Protect Birds
Bird Divert is the most effective solution available today to prevent bird strikes on glass. Developed by industry leaders at National Window Films, Bird Divert utilizes proprietary UV technology to alert birds to the presence of glass without obstructing views for building occupants. We proudly install Bird Divert to help reduce window collisions that damage property and threaten Colorado's bird populations.
How Bird Divert Works
The genius behind Bird Divert is that it falls within the visible light spectrum for birds but remains virtually invisible to human eyes. The film features a pattern of small dots that reflect UV light, causing the glass to appear as an opaque barrier to birds in flight. However, the dot matrix does not impair visibility or aesthetics from the human perspective. The special optical coating allows over 98% of visible light to pass through, maintaining architectural views. Birds see the glass as a violet colored surface and are able to avoid deadly collisions.
Advantages of Bird Divert in Colorado
What makes Bird Divert the premier bird safety solution in our region? For starters, it incorporates proprietary UV reflective and absorbing technology developed specifically for mitigating bird strikes. The American Bird Conservancy recognizes Bird Divert as the only industry-leading application to achieve a threat factor rating of 18 for bird safety. Property owners can also qualify for LEED Pilot 55 credits by installing Bird Divert. Plus, Bird Divert is backed by an industry-leading 5 year manufacturer warranty for peace of mind.
Proprietary UV Technology
The technology behind Bird Divert is extremely unique. Advanced UV reflectors and absorbers are built into the film to make glass visible on the avian spectrum without affecting how humans see through the window. This proprietary development allows Bird Divert to be 90% more effective at preventing bird collisions compared to other solutions.
Industry Recognition
With endorsements from the American Bird Conservancy and a threat factor rating of 18, Bird Divert is recognized across the industry as the premier bird safety window film. No other product comes close to the collision deterrence offered by Bird Divert. Its reputation for performance and innovation makes it the top choice of ornithology experts.
Versatile Applications
One of the best features of Bird Divert is its versatility for both retrofitting existing buildings and incorporating into new construction. It can be installed on any glass surface, allowing property managers to reduce collisions on offices, warehouses, hotels, airports, and more. Qualifying for LEED Pilot 55 credits also makes Bird Divert ideal for environmentally conscious development.
Invisible to Humans, Visible to Birds
Unlike other films that appear frosted or opaque, Bird Divert remains optically clear from the human perspective while providing visual markers for birds. The low profile dots do not obstruct light transmission or views, maintaining the architectural integrity of your building. Only birds can see Bird Divert, so there is no negative impact on aesthetics.
Endorsed by Avian Experts
Don't just take our word for it. Bird Divert is endorsed by the American Bird Conservancy and recognized by the National Audubon Society for its best-in-class bird collision deterrence. With the backing of leading ornithology groups, you can feel confident Bird Divert is an effective solution.
Warranty
We stand behind our installations with a 5-year manufacturer warranty on Bird Divert film and labor. This provides you with peace of mind and assurance that bird strikes will be reduced for years to come. Contact us to learn more about this industry-leading coverage.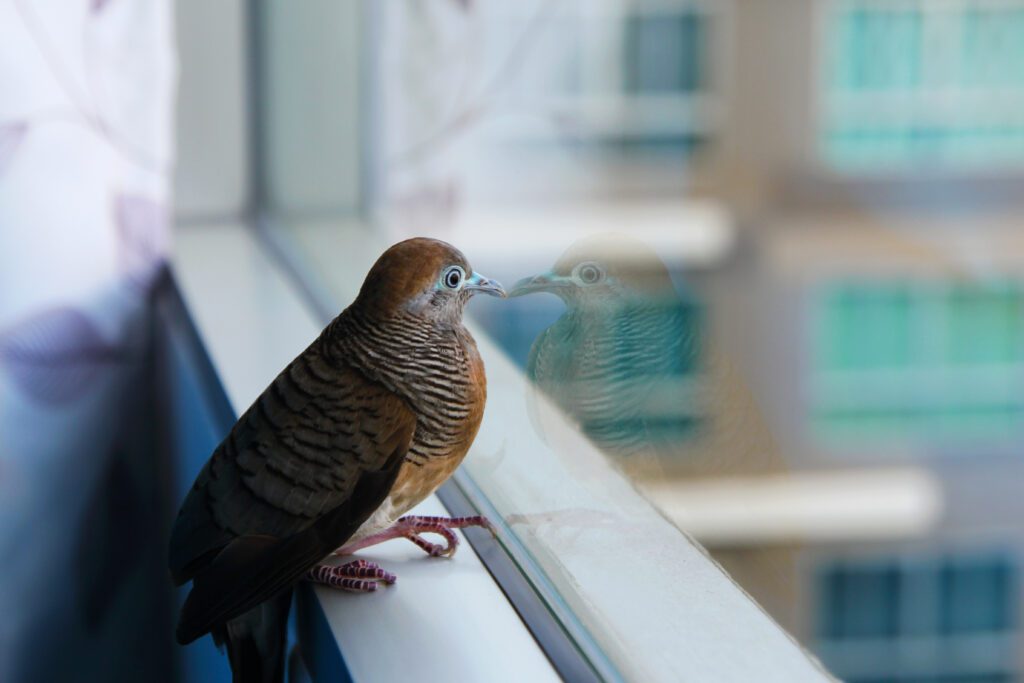 Bird Divert Product Specifications
Bird Divert consists of a durable UV dot matrix pattern laminated between layers of optically clear film. Key specifications include:
98% Visible Light Transmission
3.2mm thickness
PVC acrylic hard coat material
For exterior application
5 year manufacturer warranty
The lack of obstruction or haze provides optimal visibility while protecting wild birds.
Learn more:
Maintain Compliance with Building Codes
Many municipalities are adopting bird friendly building ordinances that require mitigating glass collisions. Installing Bird Divert helps ensure compliance, avoiding potential fines or penalties. We can advise if your property needs collision deterrence measures to meet new codes and regulations in Colorado. Act now before stricter rules take effect.
Protect Your Building with Bird Divert in Colorado
Don't wait – make your building bird friendly today with Bird Divert window film. As leading installation experts serving Denver, Colorado Springs, Fort Collins and statewide, we specialize in applying Bird Divert to prevent unnecessary bird deaths from window collisions. This innovative UV film deters strikes while remaining virtually invisible to building occupants. Protect your investment, help conserve Colorado's wildlife, and uphold environmental standards by contacting us for a free estimate. Give us a call today to schedule a hassle-free consultation. We look forward to helping protect the birds of Colorado with this proven safety solution.