Professional Window Tinting Services for Colorado Springs
A Wide Range of Window Film & Tint for Colorado Springs
For over a decade, Colorado Commercial Window Tinting has been Colorado's Springs trusted source for professional window tinting services. We work on commercial projects of all shapes and sizes in the Colorado Springs metro area and are always happy to work with both new and returning clients. When you work with us, you'll achieve the satisfaction of knowing that your window film installation will be achieved in an efficient, timely, and cost-friendly manner.
The Unbeatable Benefits Of Commercial Window Film
From added privacy and style to safety and energy savings, installing window film can unlock a whole new world of possibilities for your business. Listed below are just some of the many benefits of having your windows tinted in Colorado Springs.
Energy Savings: Window tinting can lower the energy costs for your business and improve indoor comfort for occupants. Imagine a cool, comfortable space for both your clients and employees! And you may be able to receive a full ROI in three years or less!
High-End Security: Fight off hailstorms, robbers, and anything else that comes your way with security window tinting. Security window tinting offers top-notch defense against a whole range of threats and is a smart choice for commercial and public buildings of all types in Colorado Springs.
Beauty & Aesthetics: Create a professional, polished appearance for your office or commercial buildings with decorative and promotional window film. Decorative window film adds privacy, style, and color to your walls and looks great on both the interior and exterior surfaces of your building.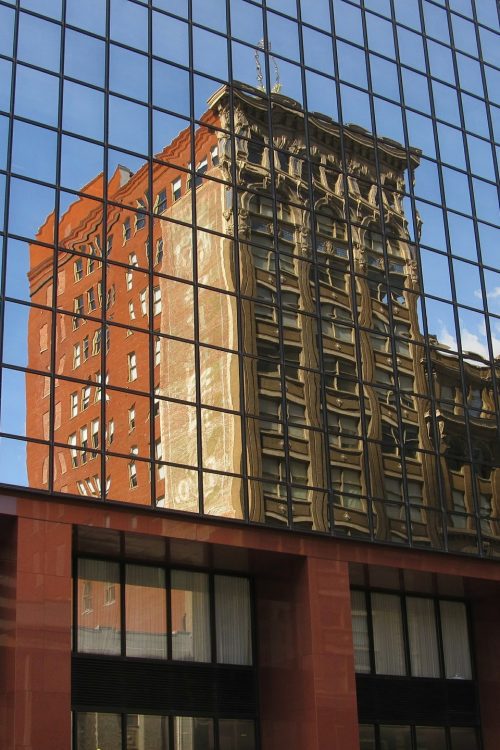 Window Tinting Applications for Colorado Springs Properties
Key Window Film Benefits For Colorado Springs Businesses

Start planning your commercial renovations today. Contact Colorado Commercial Window Tinting to receive an estimate on our window tinting services. We're the number one source for professional window tinting in Colorado Springs, Manitou Springs, Castle Rocks, Pueblo, and the surrounding area. Call now to speak to one of our window tinting specialists about your project!