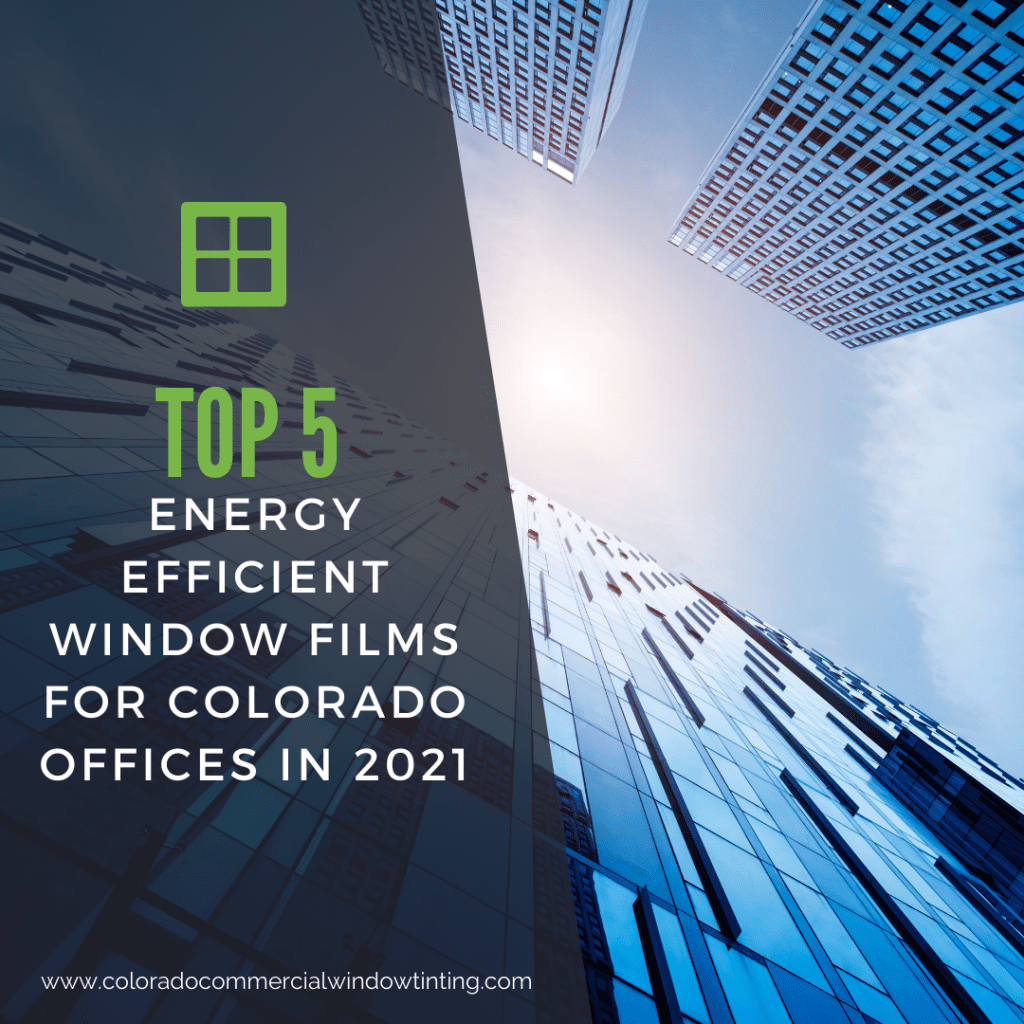 There's a time to splurge and a time to save. Savvy business owners know the difference.
And when it comes to energy costs, the answer is obvious. The amount of money it costs to power an office or commercial building for one calendar year easily adds up to thousands of dollars.
And chances are, if your office has single pane windows, a lot of the money you're spending is wasted. Windows account for up to 30% of energy loss in commercial structures.
That's why energy efficient window film makes sense for Colorado offices. Below, we've listed our top five recommendations for energy efficient window film options in 2021.
How Window Tinting Saves Energy
Window tint isn't just for keeping out glare on car windshields. It's also a powerful insulating material that can tremendously improve the energy efficiency of any commercial building.
Using something referred to as "spectrally selective technology," window film picks and chooses what types of light can pass through windows. Infrared rays, which create heat, are kept out while visible light passes through.
In this way, window tint essentially blocks heat without blocking light.
Top 5 Energy Efficient Window Films in 2021
Today, there are many types of energy efficient window films you can install for your Colorado commercial property. This includes different brands, technologies, and aesthetic styles. Which one is the right one for your building all depends on your needs. To help you narrow down your options, we've listed our top five recommendations for energy saving film in 2021:
3M Thinsulate Window Film – an excellent four season option for winter and summer savings (get the details on Thinsulate here: Brochure-Thinsulate-Window-Film-Colorado)
LLumar Window Film – a trusted brand with a wide selection of styles
3M Sun Control Window Film – provides great heat and glare control
Solar Gard Window Film – durable sun control window films for commercial buildings
Vista Window Film – stylish films for controlling light and heat
Upgrade Your Building with Window Film
Call Colorado Commercial Window Tinting today to explore energy efficient window film options for your space.