C-Bond: Ballistic Resistant Security Window Systems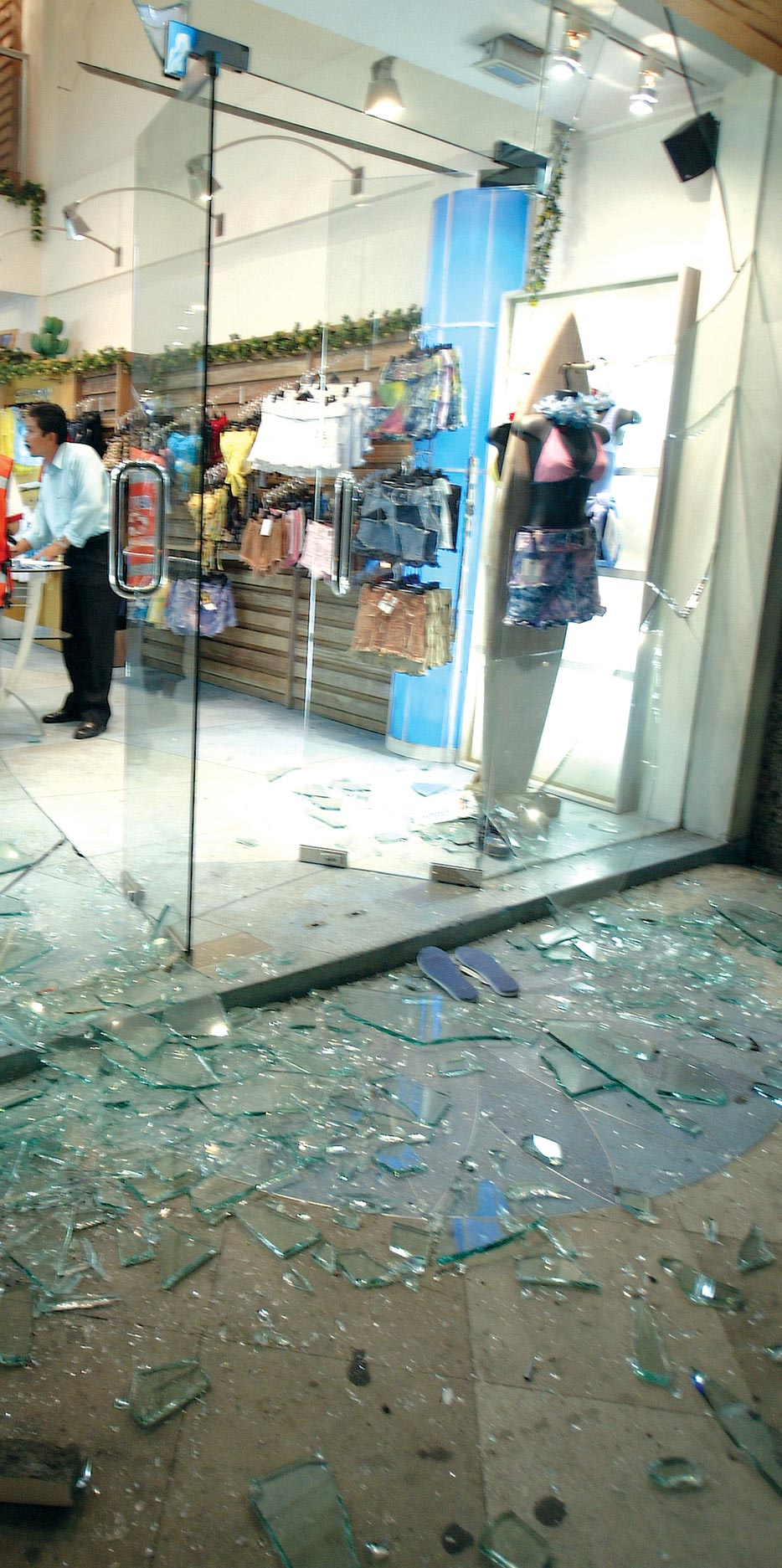 The level of defense provided by C-Bond is unparalleled by any other security window system available on today's market. It's so strong that it's able to withstand even the most destructive forces. Not even bullets can break through C-Bond secured glass upon initial impact. C-Bond is, without a doubt, one of the strongest security window systems available in Colorado.
What Is C-Bond?
C-Bond is a liquid primer that's used to increase the performance of glass and window film products. Once it's applied to your windows, C-Bond reconfigures the molecular fibers of the glass and alters them to resemble a web-like structure. This makes the glass stronger and more resistant to shattering. When combined with security window film, C-Bond gives windows the ability to withstand extremely high levels of impact.
Protection When You Need It the Most
There's no telling when disaster will strike. But the question is, when it does, will you be ready? With C-Bond, you can makes sure that your building is fully prepared to face a dangerous situation if one ever occurs. It offers protection against even the most serious of threats including:
Impact from heavy objects
Flying rocks, hail & golfballs
140 mph wind speeds
Gunshots
Bomb blasts
Improvised explosive devices
Common Applications
Although most frequently used in severe stress environments, C-Bond has proven to be useful for a wide range of commercial applications including:
Schools & universities
Airports
Military facilities
Government buildings
Many other commercial structures
Colorado's Certified C-Bond Dealers
Looking for someone to handle your C-Bond installation? Colorado Commercial Window Tinting has got you covered. Our company is well-versed in the procedures for installing C-Bond I and C-Bond II and is the only certified C-Bond dealer in the state of Colorado. Call us today to schedule an appointment or get an estimate for your building.
For more information on the applications, process, products and pricing for window tint contact Kansas City Commercial Window Tinting today for a free, on-site consultation with one of our window film experts.