LLumar Window Film Solutions for Colorado Commercial Properties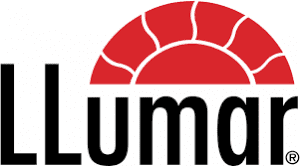 LLumar has remained one of the industry leaders in window film innovating incredible energy efficiency, safety and security, and decorative window film options. With specialty commercial film, Colorado businesses and offices can transform their existing space to promote productivity and comfort. LLumar window film is an excellent ROI and provides comprehensive solutions that address numerous issues.
LLumar Architectural Energy Saving Window Film
LLumar's diverse line of energy saving window film promotes significant energy conservation alleviating HVAC consumption. Experience glare reduction, UV protection, and a great ROI. With numerous aesthetic options available, Colorado commercial properties can modernize their buildings while experiencing privacy.
Save considerably on energy costs all year-round
Blocks 99% of UV rays
Great ROI

LLumar Safety and Security Window Film
LLumar's comprehensive line of security films is perfect for any commercial property. With premium security benefits, business owners can feel peace-of-mind knowing their properties are safe from numerous threats. Security film offers other great benefits too, so you don't have to pick between security and energy efficiency.
Maintains an optically clear look
Mitigates broken glass hazards
Defends against burglaries, break-ins, natural disasters, and more
Privacy and energy efficient options available

LLumar iLLusions Decorative Window Film
LLumar's decorative window film line offers endless creativity as well as custom privacy solutions. With numerous designs, colors, and styles, decorative window film is a great way to enhance your space and is an incredible visual marketing tool.
Mimics the appearance of frosted or etched glass
Customizable with custom printing and cutting
Durable for long-term projects

Work with Colorado's LLumar Commercial Window Film Experts
Colorado Commercial Window Tinting is honored to be the LLumar commercial window film experts serving the state of Colorado. We've helped numerous commercial properties with their efforts in improving comfort, productivity, energy efficiency, privacy, and more. Contact us today to schedule your free consultation!