Graffiti Shield: High Performance Surface Film for Vandalism Protection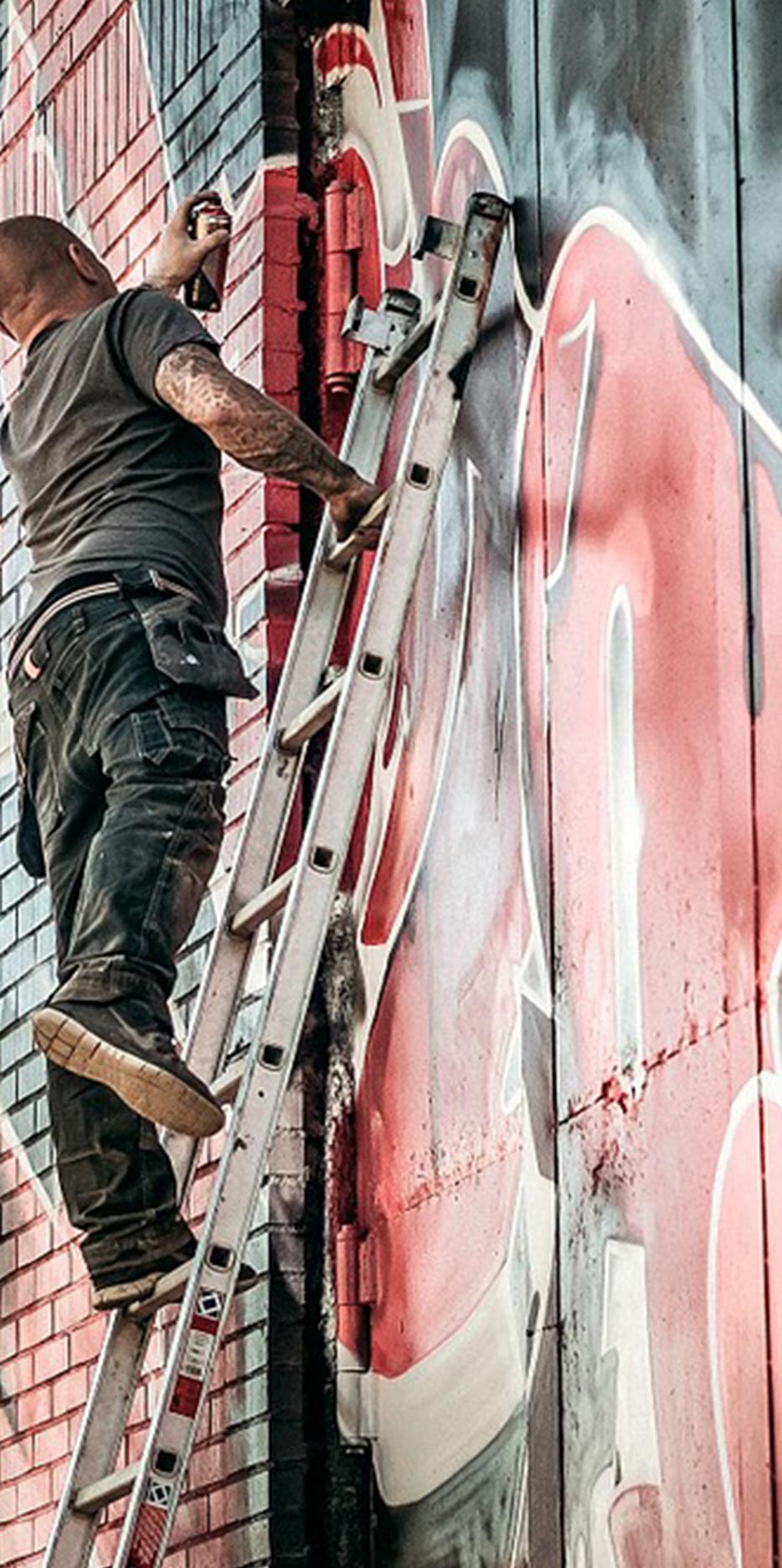 Graffiti Shield is a relatively new, yet innovative old company that specializes in the manufacturing of high quality surface films designed for vandalism control and protection. Installing Graffiti Shield's anti graffiti film allows Colorado businesses to mitigate damage and expenses caused by property crimes. Anti graffiti film can not only protect the surfaces of your building from being damaged by acts of vandalism, but it can also cover up existing graffiti, saving you tons of money on repair and replacement costs.
Kick Vandalism to the Curb
Just imagine never having to worry about your property being vandalized ever again! Created by the innovative minds at Graffiti Shield, anti graffiti film is a thick, durable film that's designed to conceal damage caused by graffiti. It hides everything from scratches and marker to spray paint and acid etching. And it looks exactly like the surface it's applied on! If the film ever gets tagged or marked in the future, it can be easily removed and replaced so the surface looks completely brand new.
Applications for Anti Graffiti Film
Anti graffiti film can be custom cut and printed to fit the appearance and size of any structure. It's useful for a wide range of commercial applications including:
Elevators, escalators & stairwells
Restroom partitions & mirrors
Metal signage & maps
Bus stops, transit vehicles & more
Graffiti Shield Products
Graffiti Shield offers a diverse product line to meet all your business needs including:
Glass Shield: Glass Shield is applied to glass doors and windows to protect scratching, etching, and chips in glass.
Mirror Shield: Mirror Shield is applied to restroom mirrors and other reflective surfaces for protection against corrosion and vandalism.
Metal Shield: Available in both stainless steel and aluminum finishes, Metal Shield offers incredible protection for metal surfaces and structures.
Custom Shield: Graffiti Shield also offers Custom Shield that can be printed in any color or finish.
Colorado's Graffiti Shield Experts
Get the protection you need today. Contact Colorado Commercial Window Tinting to have anti-graffiti film installed for your office or commercial building in Colorado. We know everything there is to know about Graffiti Shield products and are the number one commercial window tinting contractor in the state. Call our office today to schedule an appointment or get more information!
For more information on the applications, process, products and pricing for window tint contact Kansas City Commercial Window Tinting today for a free, on-site consultation with one of our window film experts.