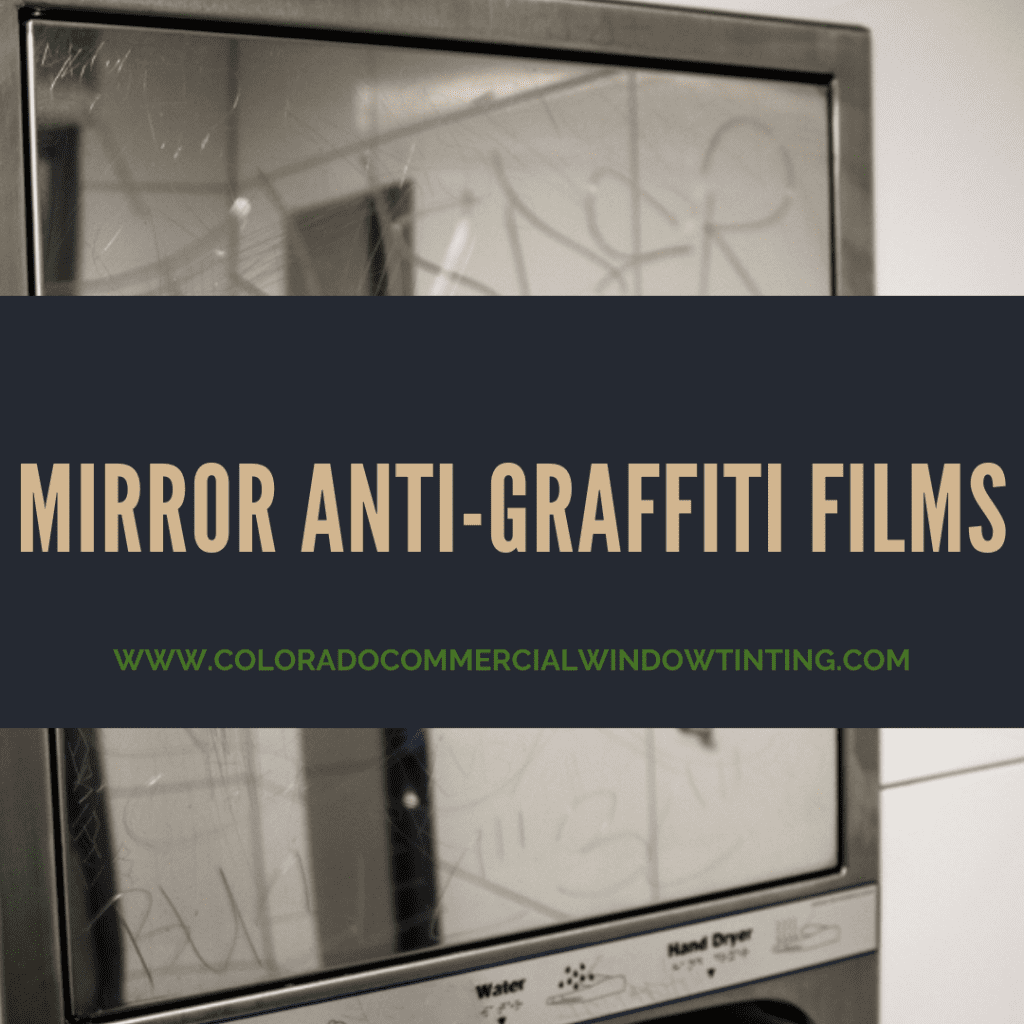 You're probably familiar with mirror graffiti if you own a business in Colorado.  Because they are in secluded areas, it is typical.  Mirror graffiti is time-consuming to remove. However, it's critical to your company's reputation to keep your restrooms looking nice. Replacing mirrors is one approach to get rid of graffiti, but this is very costly. Mirror surface films are a superior method of removing unsightly graffiti and preventing future economic loss by utilizing them
Mirror Film is the Perfect Solution to Bathroom Graffiti in Colorado
Bathroom mirrors are the most popular targets of graffiti in bathrooms.  The cost of repairing this type of vandalism is more than just a nuisance for building owners; it is quite expensive to keep replacing mirrors. As a result, commercial spaces in this metropolis require mirror surface films. They protect high-risk mirrored surfaces like those found in bathrooms.
Benefits of Mirror Film
Is a way to affordably remove mirror graffiti by covering it instead of buying a new mirror.

Protects your Colorado building's reputation by keeping the property in good condition.

Protects against future damage since these mirror films can be removed and replaced at a fraction of the cost of a new mirror

It is a fast way to remove unsightly graffiti and is done in less than an hour in most cases.
We will come out to your location, provide a free estimate and answer any questions you have about surface films for your Colorado company.  Reach out to us today!