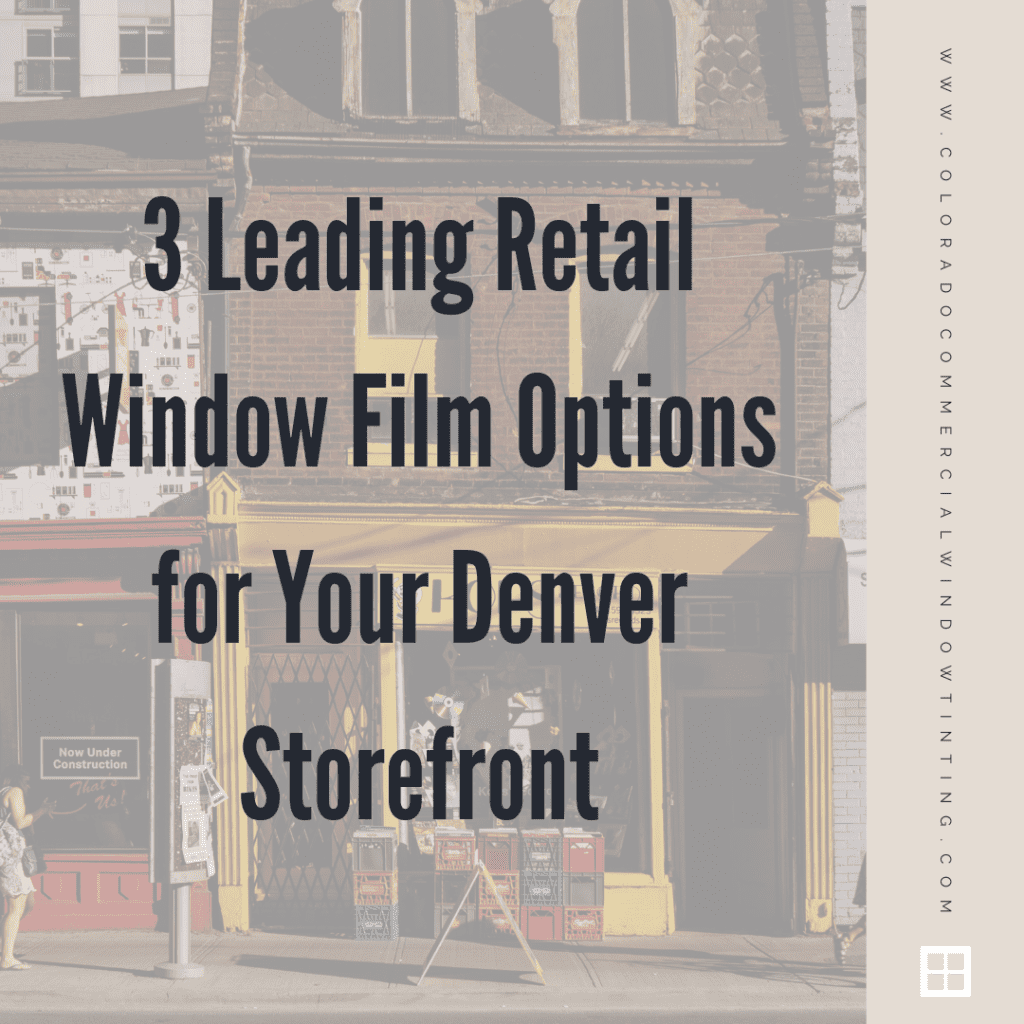 Having a storefront these days requires a lot of maintenance, planning, and effort. With so many retail stores available online and fast shipping available, it takes a lot to create an experience for attracting customers. In order to attract new customers, retain repeat customers, and really enhance the guest experience, you'll want to consider window film. Aside from the customer, window film also offers retail business owners with a lot of benefits as well. Here are three leading retail window film options for your Denver storefront.
The Benefits of Retail Window Film for Your Denver Storefront
UV blocking window film: Storefront displays are an important asset for any retail shop. However, UV radiation can damage the merchandise, flooring, and anything else within direct sunlight. UV blocking window film is a must for all retail stores, helping reduce the permanent sun damage created. Keep your valuables safe and save money on repair and replacement costs.
Glare reduction window film: If you have an electronic store, lots of TV displays, or any other screen-viewing activities, you'll want to consider glare reduction window film. This solution reduces excessive glare which can cause a number of side effects. Make sure your guests are comfortable and in the right buying environment.
Loss prevention security film: Safety and security window film offers comprehensive benefits for building occupant safety as well as loss prevention. Investing in this film can give you peace of mind from break-ins, smash-and-grabs, and burglaries. Keep your valuables safe and building occupants protected from a variety of threats.
Work With Denver's Preferred Retail Window Film Expert
Colorado Commercial Window Tinting is proud to be the preferred retail window film expert serving the Denver metro area. Our team is happy to help you find the right investments for achieving your specific property goals. Contact us today for more information!