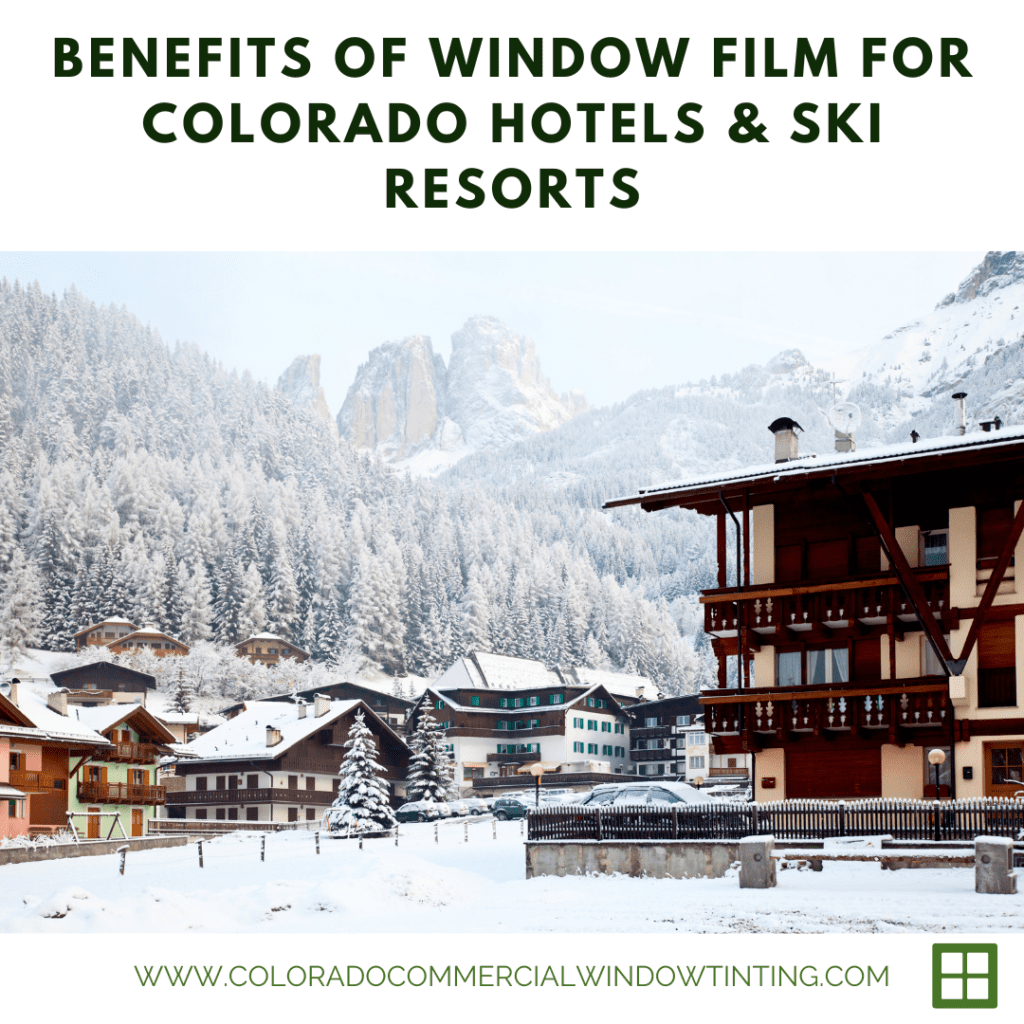 Are you wondering how to improve your ski resort and hotel? We've got the perfect solution! Installing window film can offer your Colorado ski resort and hotel plenty of benefits. Below, we've discussed the advantages in detail!
Benefits of Window Film for a Ski Resort or Hotel
Looking to give your ski resort, lodge, or hotel an upgrade? Here are three ways that window film can benefit your Colorado building: 
Better Insulation 
Poorly performing windows can cause your building to lose heat. During the winter months especially, it's vital to make sure your windows are well-insulated. Installing window film adds a second layer of insulation to your glass. This special energy efficient coating keeps the heat from escaping from your building, so your staff and guests stay warm!
Energy Efficiency
Energy-efficient window films help lower your energy costs and keep you warm during the winter. When your heater turns on, energy-efficient window films keep it from working overtime. East and west-facing windows benefit the greatest from this type of window tinting.
Decorative Films Offer Holiday Cheer
Another way that window film can benefit your Colorado ski resort or hotel is with decoration! During the holiday season, there are plenty of ways to decorate. Let a decorative window film be one of them! Decorative films are available in a variety of patterns, textures, and colors, and they can be easily switched out seasonally. They can also help you increase brand awareness and increase your building's curb appeal. You can even choose fun, festive prints to spread holiday cheer! 
Contact Us for Window Tinting Today!
There are so many benefits of applying window film to your Colorado ski resort or hotel. So why wait to take the next step? Schedule a consultation with us today! We can answer any questions you have and provide you with a free quote for your project!