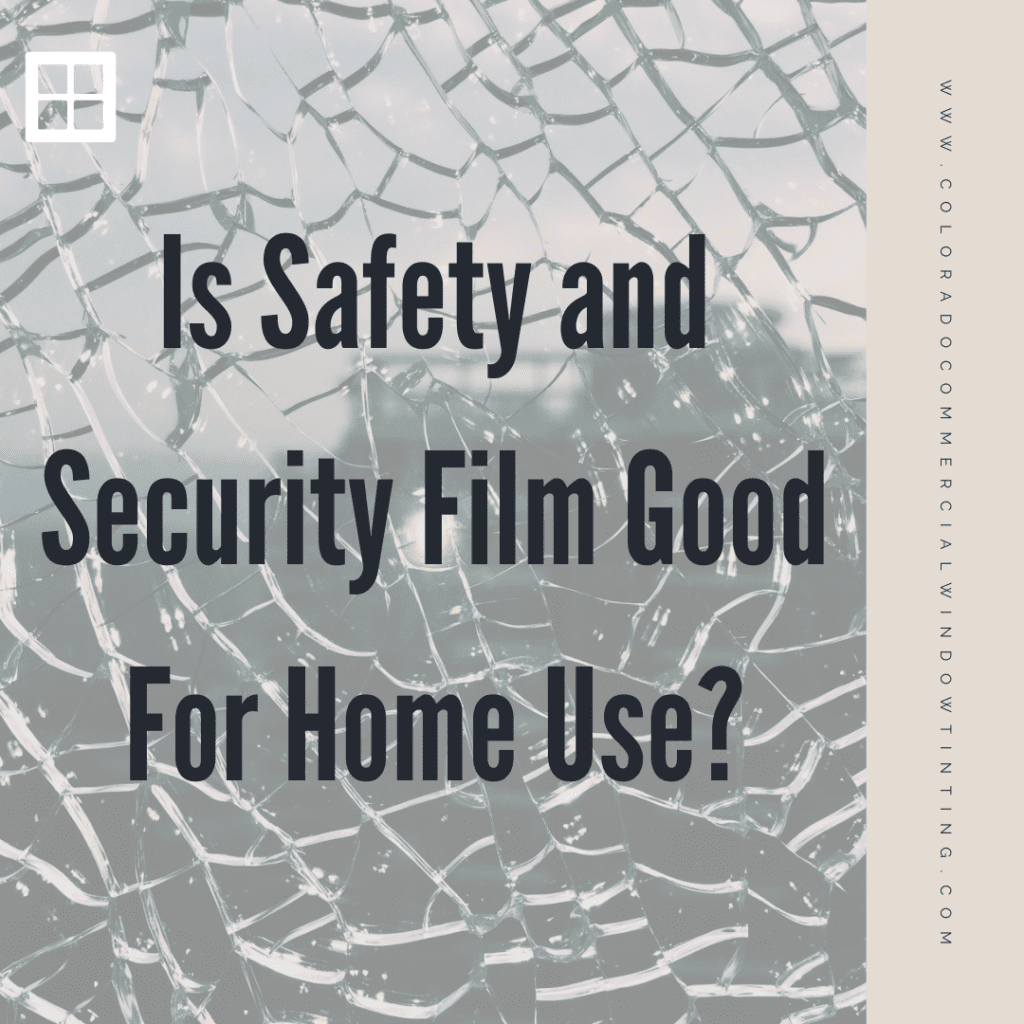 Though many people gasp in horror at the thought, home security is important. In today' Coloradoscape, it's more important than ever to feeling safe and sound within your own four walls. That said, window film offers protection in so many ways! Not only does it deter break-ins but shattering glass becomes a thing of the past. Check out all the benefits below that come with this one product: safety and security window film!
The Benefits of Safety and Security Window Film for Colorado Homes
Homeowners in Colorado often don't know that the window film we use on houses is different than the type used for commercial buildings. However, both types of windows provide ample security benefits. Therefore, homeowners should give serious consideration to having security window film installed.
Home  Safety and Security Window Film for Protection Against Natural Disaster
While commercial locations need security window film to protect against man-made threats like bombs and bullets, homes in this Colorado can benefit from less intense versions of the same product. These films help mitigate damage from flying debris during natural disasters.
By using window film on your windows, you're not only ensuring the safety of yourself and your family should glass break by making sure that glass breakage is less harmful. It does this by keeping the glass adhered to after breaking due to strong winds or other disasters.
Home safety and security window films protect against accidents  
Many home accidents that occur involve glass, some of which lead to death. A few examples are large plate glass windows near areas where one could easily slip, such as the shower or around pools. To make these areas safer, you can install safety and security window film to retrofit Glass. This method is less expensive than replacing the entire glass with tempered glass.
Home safety and security window films protect From UV Rays
The sun's harmful rays are some of the biggest threats to our health, even though they may not seem dangerous because we can't see them. However, glass doesn't stop these cancer-causing UV rays from getting into your home–but safety and security window film does! With an SPF of 1000, this window film blocks 99.9% of all UV rays.
Give us a call today to learn more about how safety and security film can help keep your Colorado home safe!