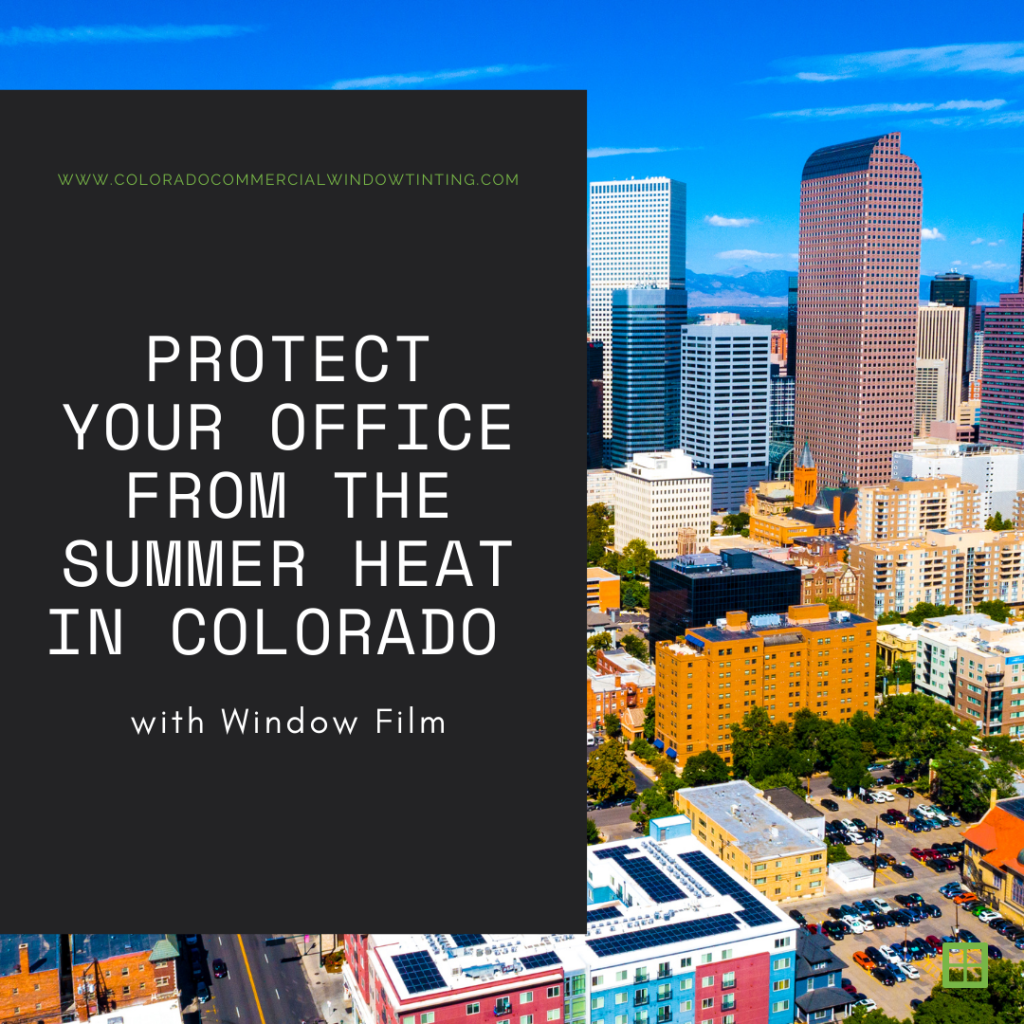 Business slowing down for summer? You're not alone. Many businesses are prone to seasonal changes and summer is generally known as a slow time of year. The problem is, this is also the time when expenses go up because of higher utility costs. During the summer, businesses spend more on electricity because of increased air conditioning use. One smart way to get around this is by protecting your office from the summer heat in Colorado with window film!
How Window Film Protects Your Office from the Heat
Depending on what part of Colorado your business is located, you may experience summer temperatures of 90 degrees or greater. Even in mountain towns like Vail and Breckenridge, the sun can still be intense because of the altitude.
While you may be comfortable indoors, you have to remember that your office windows are constantly being exposed to the heat. The sun rains down on the glass, and all that heat eventually transfers inward. This forces your A/C system to work two or three times harder than normal, which requires more power. And the more power your office uses, the higher your operating expenses are.
Window film protects Colorado offices from heat by adding insulation to exterior glass. Infrared rays are reflected back out into the world instead of seeping into your interior. This not only makes your office more comfortable, but also saves you money.
Ways Window Film Saves Money in the Summer
In addition to reduce your office cooling costs, window films save money in the summer by:
Increasing natural light so you don't have to rely on fluorescent overhead lights alone
Protecting office furniture, floors, and interiors from UV rays
Extending the lifespan of HVAC equipment
Increases staff comfort and reduces fatigue so offices stay productive
Improving job satisfaction, which results in less turnover and costs associated with training
Learn more here: 3m-energy-saving-window-film-colorado
Get Your Office Ready for Summer
Call us today to get a quote on window film for your Colorado office or commercial building.