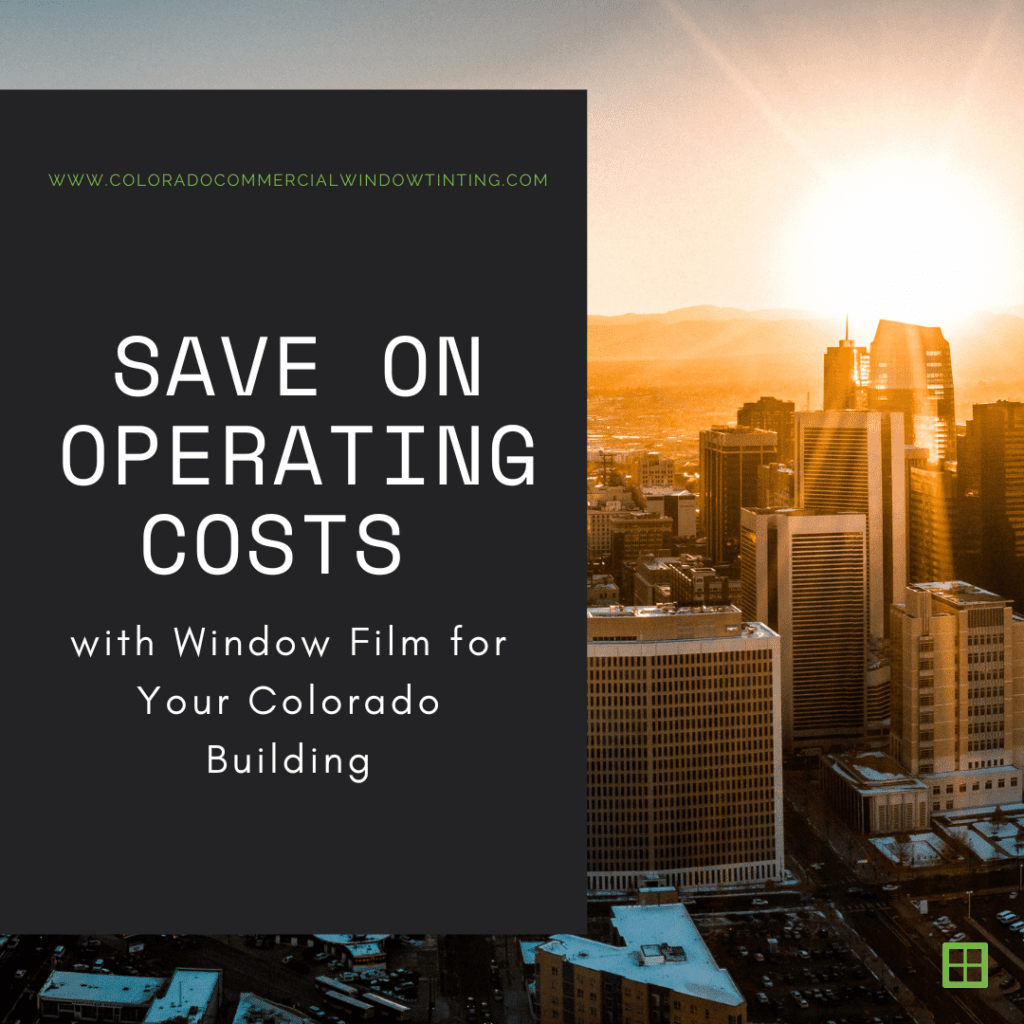 Managing a commercial building can be a lucrative venture, but it requires careful oversight and planning. Whether you rent out your commercial space or use it to house a business of your own, it's your job to make sure that your commercial property is up to speed. Property maintenance, however, can be expensive, especially when you consider some of the occasional repairs that may arise. One way you can save money managing your commercial property is to lower your operating expenses with window film. Below, we've discussed how commercial window film helps Colorado building owners cut costs and achieve their financial goals.
How to Reduce Your Overhead with Commercial Window Film
One of the reasons that businesses go under is because they have too much overhead. They simply cannot generate enough revenue to sustain the business. But if you're smart about your expenses, you can reduce your overhead and conserve costs. Here are some of the ways that installing window film for your Colorado commercial building can save you money:
Lower Cooling Costs
During the summer, you'll spend significantly less on cooling costs. Energy saving window tint keeps heat out of your building, reducing HVAC run times, and curbing energy consumption.
Lower Heating Bills
How much you spend in the winter on heating costs depends on how well your building is insulated. The more heat that it keeps in, the less you have to use your heating system. Low-e window film is an excellent option for retaining heat and improving the energy efficiency of your property year round.
Less Reliance on Electricity-Powered Lights
Another fantastic benefit of window tinting is that it increases natural light in commercial interiors. Options like Daylight Redirecting Film cut down on costs for powering overhead lights by bringing natural light deeper into your building.
Upgrade Your Commercial Building with Window Film
Call our office today to get an estimate on window film for your Colorado commercial property.