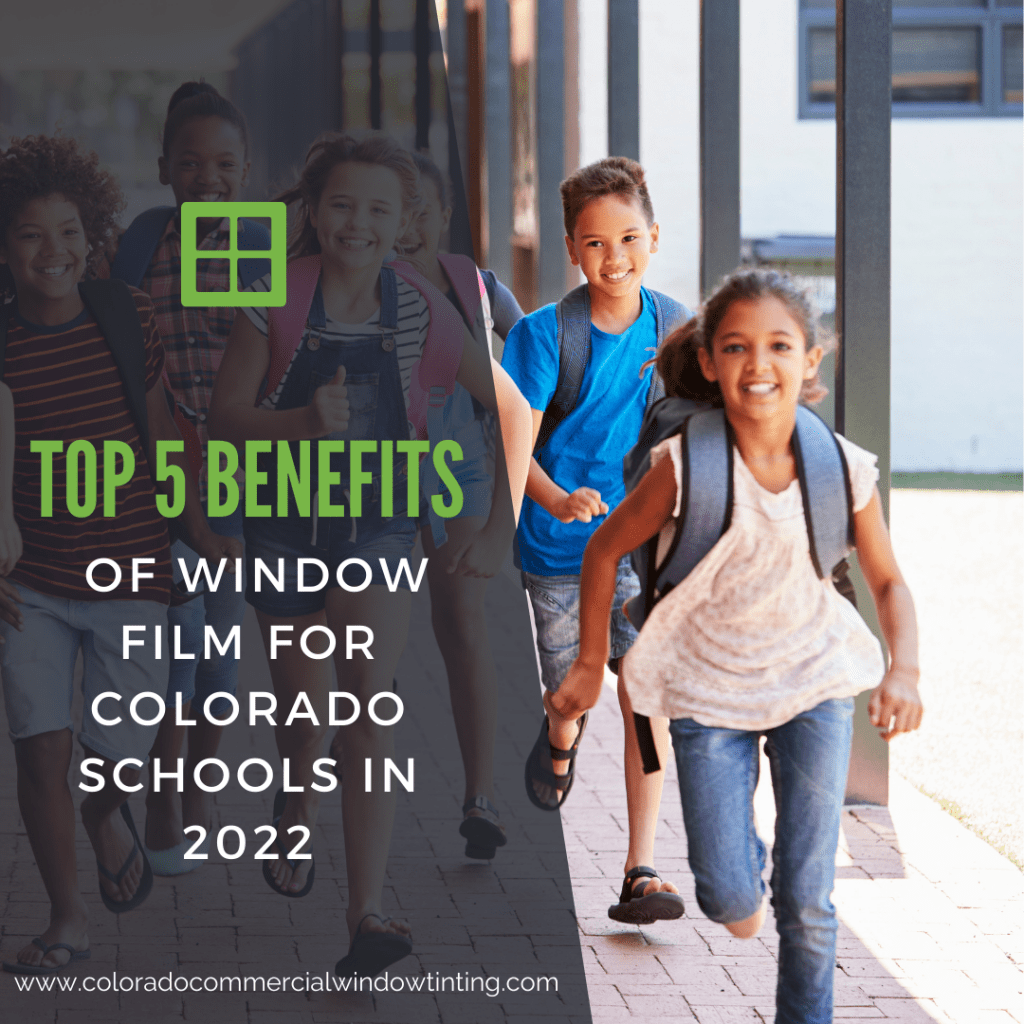 With every year that passes by, there's an increase in violent incidents in US schools and college campuses. 
Thus, more schools across the U.S., including Colorado, are installing window films to make campus safer for staff and students. Moreover, window films are a great solution for several other issues like energy efficiency and glare reduction. Lets discuss the five reasons to install window film in Colorado schools.
The 5 Main Reasons to Install Window Film in Colorado Schools
Though window films provide a plethora of benefits, here are five that make them a must-have in schools:
1. Bomb Blast Safety  
Shattered glass fragments pose a significant risk of personal injury on school premises when incidents like bomb blasts occur. Installing window film in Colorado schools helps hold the broken glass fragments in place until professionals are able to deal with them.  
2. Glare Reduction 
Natural sunlight or bright lights can reflect on computer screens and whiteboards, making it hard for students to take notes. Window films can help reduce glare in classrooms and libraries.
3. Energy Efficiency
The simplest way to reduce the energy-related costs of a school is by installing window film. 
4. For Privacy and Decorative Purposes
Window films help establish privacy. This way, students don't look into teachers' break rooms and visitors can't distract students or peer in. Furthermore, they come in different patterns, enhancing the space's aesthetic appeal. This is a great reason for installing window film in Colorado schools.
5. Anti-Graffiti
Window films are one of the most cost-effective and easiest methods to avoid permanent graffiti damage. Once installed, window film nearly eliminates the need for replacement and repair.
Contact Colorado Commercial Window Tinting
If you're looking for a provider of window film in Colorado, contact Colorado Commercial Window Tinting. We offer a variety of solutions for schools, colleges, universities, and educational institutions. Call today to get in touch with an expert!