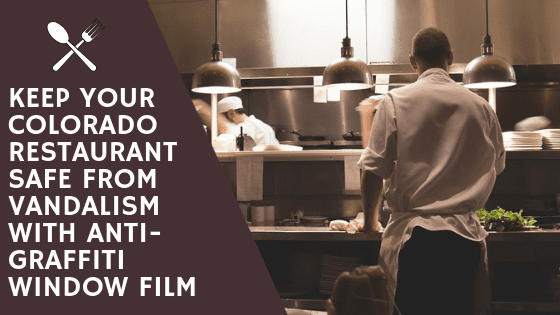 As a business owner, you have to take certain precautions when it comes to protecting your business. You need an insurance policy to protect your employees in the case that an accident happens and they're injured. And you need to have plans in place for emergencies like floods and severe storms. And it's also important to have the right security equipment so that you can protect your building from intruders and physical damage.
When it comes to selecting security equipment for your restaurant, one addition that you should definitely consider putting on your list is anti graffiti window film. Anti graffiti window film is a powerful yet affordable tool that can protect your Colorado commercial property from vandalism. It's easy to install and it works on all types of surfaces.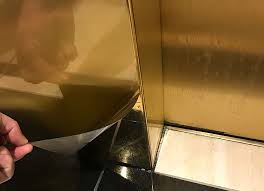 What Are Anti Graffiti Films & How Do They Work?
Anti graffiti films are a special type of laminate sold primarily by window tinting companies. The film is basically a thick, sticky sheet of polyester that looks like furniture. It comes in a bunch of different finishes, including glass, mirror, and metal. It's designed to work in two different ways. First, it protects high risk areas like bathroom mirrors and metal signs from vandalism by creating a thick shield that lays directly on top of the surface and guards it from scratching and marking. Secondly, it also conceals existing wear and damage. So if you have a mirror that's been damaged by vandalism, you can apply the film and cover up all the scratches without having to replace it.
Where to Use Anti Graffiti Film in Your Restaurant
You can use anti graffiti film on basically any hard, flat surface in your restaurant. This includes everything from the glass windows of your storefront to the wooden table tops on your patio. Here are some of the most common places that restaurant owners in Colorado install anti graffiti window film:
-Metal window frames & door frames
-Metal railing and stairs
-Public restrooms
-Exposed kitchen appliances
-Bar stools and more
Protect Your Restaurant with Anti Graffiti Film
Protect your business and your property from vandalism. Call our office today to have anti graffiti window film installed for your Colorado restaurant.