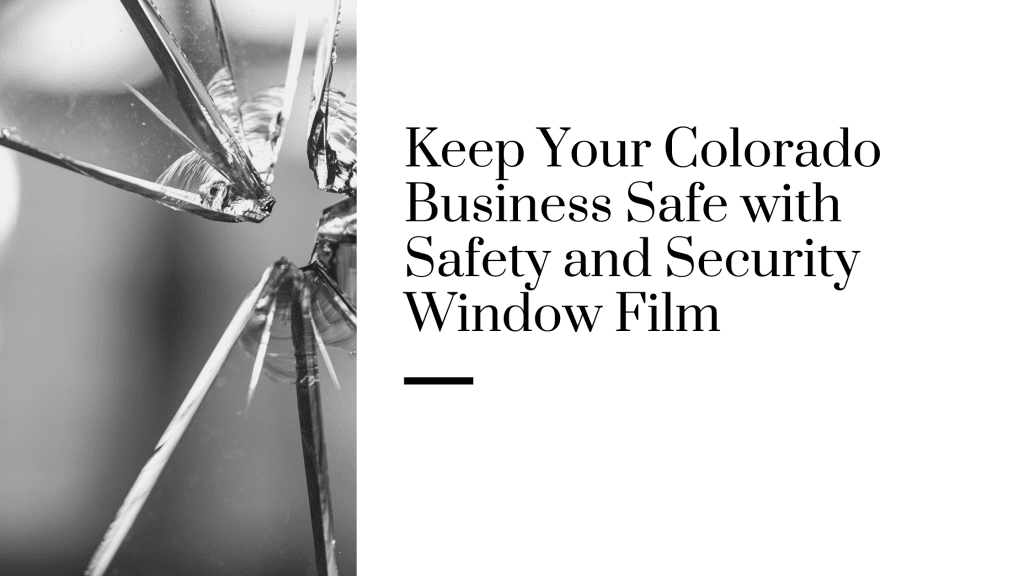 For businesses located throughout the Colorado area, it is important to really focus on the proper security measures for keeping your property safe. With all of the different things going with protests and the ongoing pandemic, tightening security can help keep your commercial property as well as all the building occupants protected. When it comes to commercial security, the windows and glass doors of your business will always be the weakest points. Finding effective solutions for keeping your property safe can give you better peace of mind while limiting your liability. Safety and security window film offers an effective way to protect your business.
The Benefits of Safety and Security Window Film for Your Colorado Business
Safety and security window film enables comprehensive protection against break-ins, burglaries, smash-and-grabs, vandalism, severe weather, natural disasters, freak accidents, and much more. Security film works by bonding broken glass fragments together after an impact. This mitigates broken glass hazards which is the leading cause of blast-related death and significant injury. Trying to gain access through security film-installed windows proves to be quite the challenge, making it a great deterrent for break-ins and smash-and-grabs. Safety and security window film also provides the benefit of precious time for building occupants in the attempt of a break-in. This allows you to better hide or escape until the police are able to arrive on the scene.
Work with Colorado's Trusted Safety and Security Window Film Expert
Colorado Commercial Window Tinting is honored to be the safety and security window film expert serving the state of Colorado. Our leading security team is always available via virtual consultations and in-person appointments to help you better assess your security measures. We have the largest selection of security film in the nation.
For more information regarding safety and security window film, please contact us!