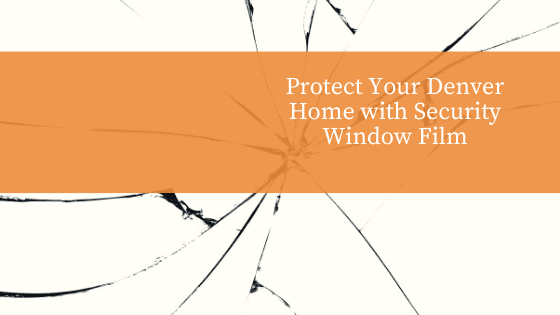 Homeowners in Denver are always on the lookout for better security options especially when it comes to their residence. Keeping your residential property equipped with maximum security measures can help you achieve better peace of mind. One of the most overlooked areas of a home is the glass doors and windows. While window bars are definitely out of the question for residential properties, security window film offers an effective yet affordable option for keeping your family safe.
The Advantages of Security Window Film for Your Denver Home
Security window film provides extensive protection against burglaries, home invasions, severe weather, natural disasters, vandalism, freak accidents, and more. By adding a thick, durable layer of protection to the weakest areas of your home, your existing glass features will be able to absorb the shockwave of high impact events. Security film provides the added benefit of precious time in the event of someone trying to gain access to your property. This allows you and your family time to better hide or escape until the first responders are able to arrive. Security window film can also be purchased with the added benefits of energy efficiency, glare reduction, privacy, decorative, and more. Finding a multi-purpose solution for your home can transform both the safety and functionality.
Work with Denver's Number One Security Window Film Experts
Colorado Commercial Window Tinting is honored to be the security window film expert serving the Denver metro area. Our team is available during our normal business hours and is happy to help you find the right investments for your home. We have the largest selection of security window film in the area and have partnered with all the top window film manufacturers to make sure we have the perfect option for you.
For more information regarding security window film options, please contact us!