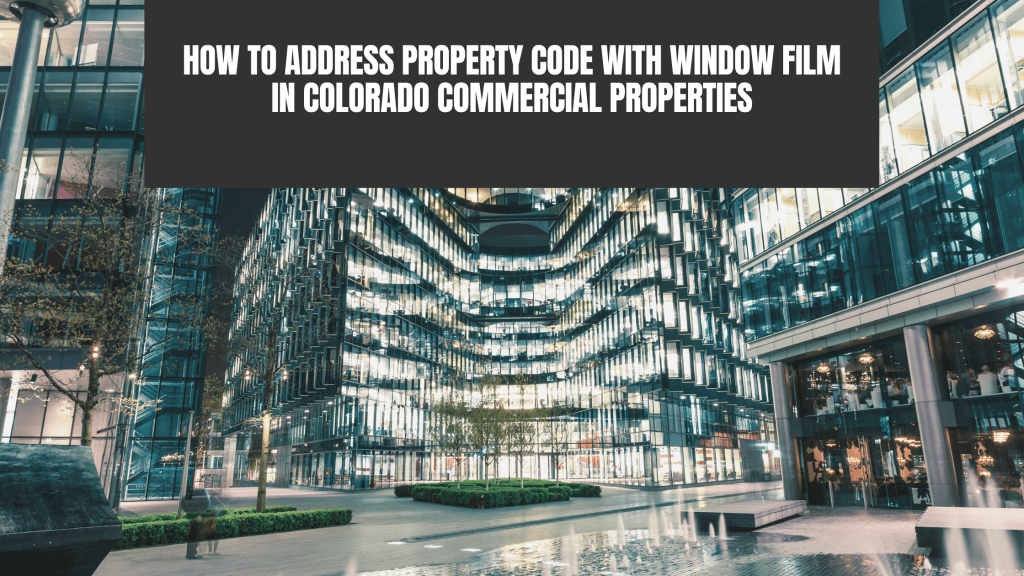 Being a commercial property owner comes with its own set of concerns. When it comes to keeping up with property code, owners will need to ensure they adhere to these regulations for public safety. Property code can be updated at any time, making it important for owners to stay up to date. For commercial property owners looking to address outdated properties and bring them up to code, renovations can be costly. Instead of replacing expensive investments, there's another option to consider. Here's how to use window film in Colorado commercial properties in order to address property code.
The Benefits of Window Film for Your Colorado Commercial Property's Property Code
Decorative film for safety distraction markers: Safety distraction markers are required for interior glass elements. They play a role in ensuring clients and building occupants don't run into glass and have any accidents. Decorative film can be used for safety distraction markers. These customizable options deliver a great way to address property code while simultaneously providing a visual marketing tool and/or privacy solution.
Security film for upgrading annealed glass: Commercial properties require tempered glass as a safety feature. Tempered glass shatters into large pieces rather than countless shards that can lead to severe injury or even death. Rather than replacing your expensive glass, business owners can utilize security film to bring their outdated anneal glass up to code. This cost-effective alternative also provides minimized downtime and quick installations.
Work With Colorado's Most Trusted Commercial Window Film Contractor
Colorado Commerical Window Tinting is honored to be the most trusted commercial window film contractor serving the Denver metro area. Our commercial specialists can provide incredible money-saving solutions for helping you bring your property up to code. Work with our leading, LEED-certified team to achieve your property goals. For more information regarding property code, please contact us!