Due to the spread of COVID-19, safety has become the number one priority for Colorado communities. Although many nonessential businesses have been forced to shut down, the day is approaching when businesses can open their doors once again. While this is great news for many businesses and operations, they will need to comply with a plethora of new, mandatory safety regulations upon re-opening. Without the proper tools, it can be difficult for organizations to properly comply. We are here to show you how our tailored safety evaluations and social distancing graphics can help your organization reduce the spread of COVID-19, comply with all new regulations, protect your employees/ customers, and protect your organization from lawsuits.
Give Your Colorado Business an Advantage
Our safety plans and social distancing graphics are a versatile solution to help your business adapt to changing health and safety regulations. As the status of COVID-19 changes, so will the regulations. It will be up to business operators to make sure their operation is in compliance with all federal and local laws. Our social distancing graphics graphics can provide your business with clear warning signs, reminders for safe practices, and foot traffic directors. These graphics are also incredibly durable, yet they can be quickly installed or removed from surfaces such as wood, metal, concrete, carpet, glass, and so much more. Our services can provide your business with the confidence it needs to protect our Colorado communities, limit liability and maintain a safe operation.
Hand Washing Reminders for Employees and Customers: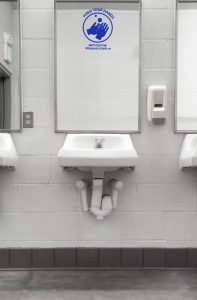 Directional Graphics for Aisles and Walk Ways:
Clearly direct foot traffic throughout your facility.
Check-Out Line Graphics:
Enforce appropriate social distancing in check-out lines.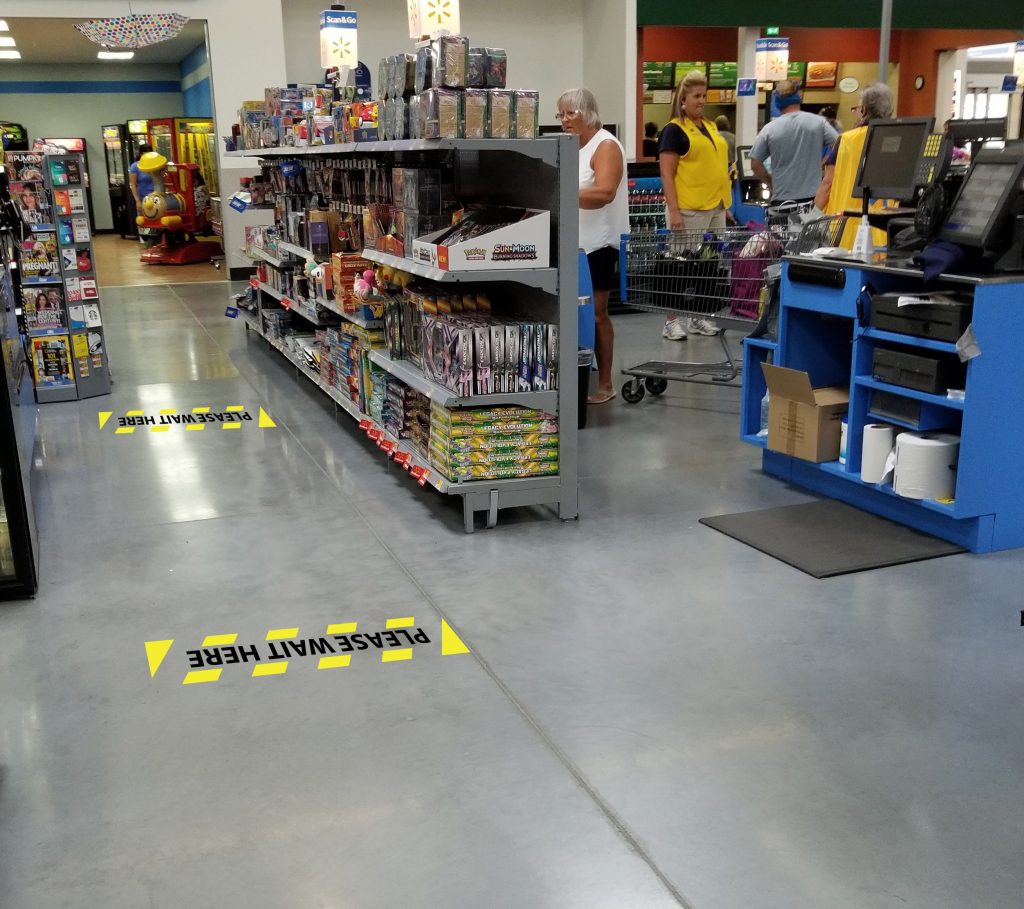 Door Graphics:
Install caution signs for mandatory mask areas and other reminders/ warnings.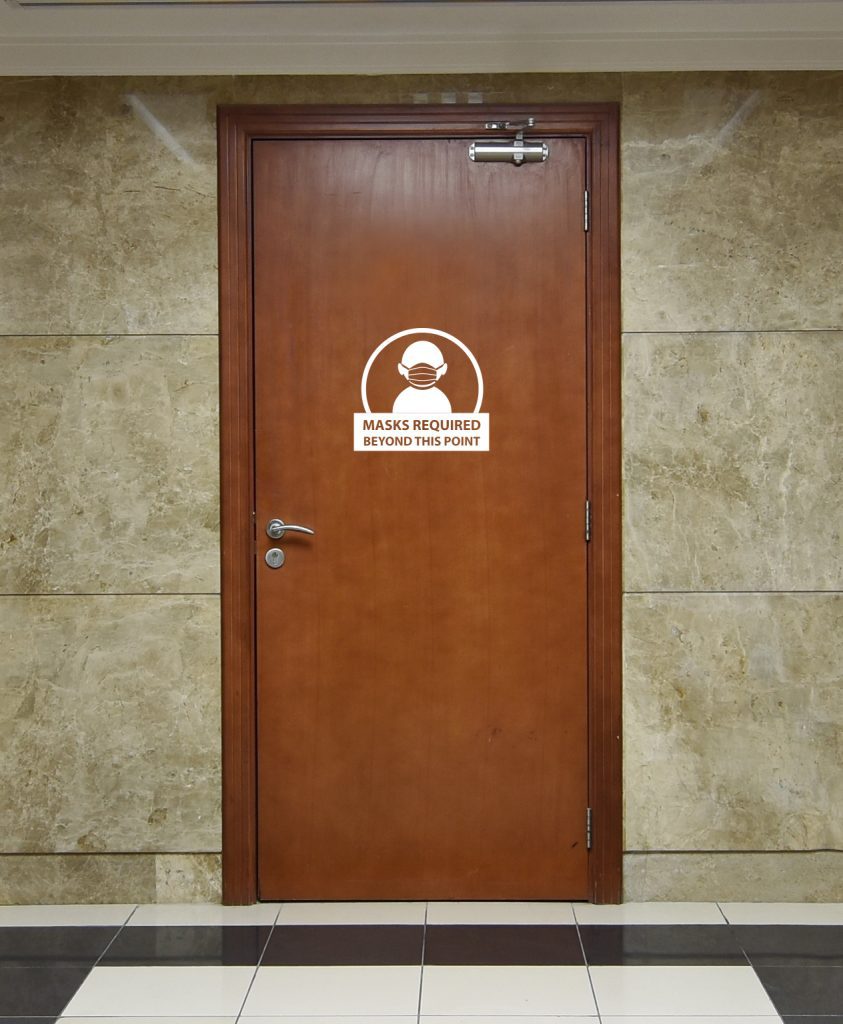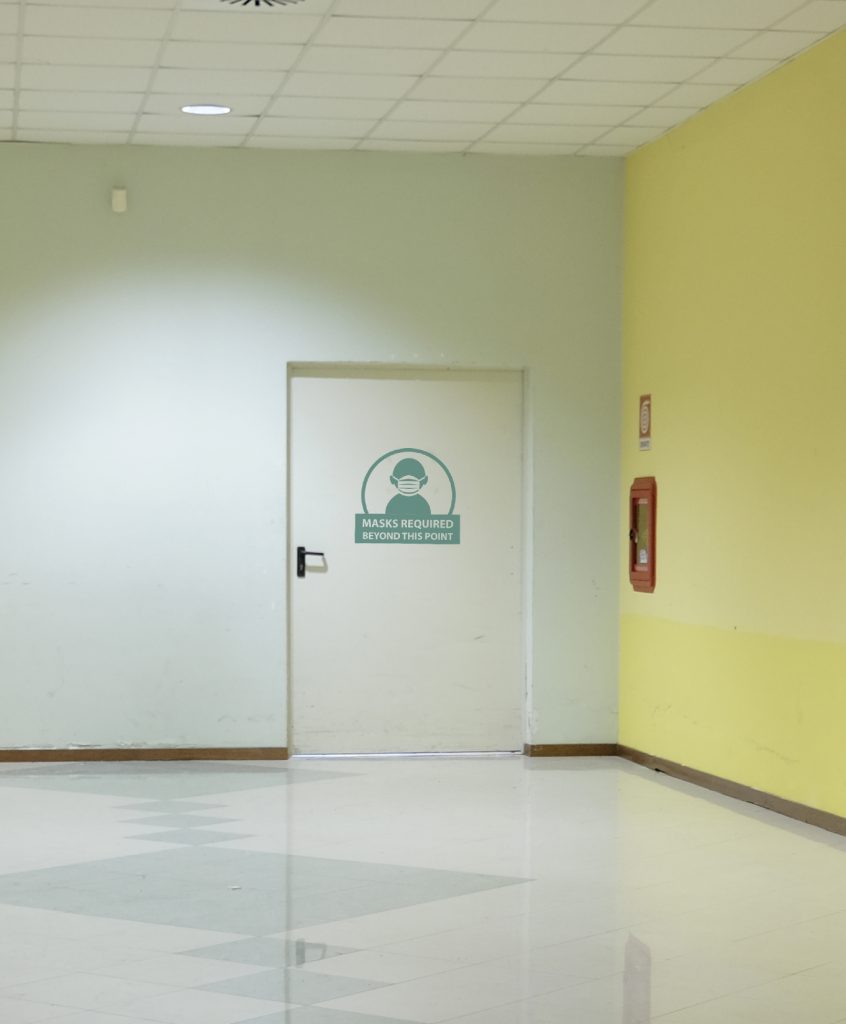 Have Colorado's Commercial Graphic Experts Work For You.
Colorado Commercial Window Tinting is currently conducting safety evaluations for Colorado businesses and organizations. Based on these evaluations, we tailor a safety plan to your specific needs and implement this plan through targeted social distancing graphics, safety signage, warnings and reminders. Due to our dedication to protecting our Colorado communities, We are offering free virtual consultations, and are operating during normal business hours. Doing your part has never been easier.
For more information on social distancing surface graphics and safety plans, please contact us!