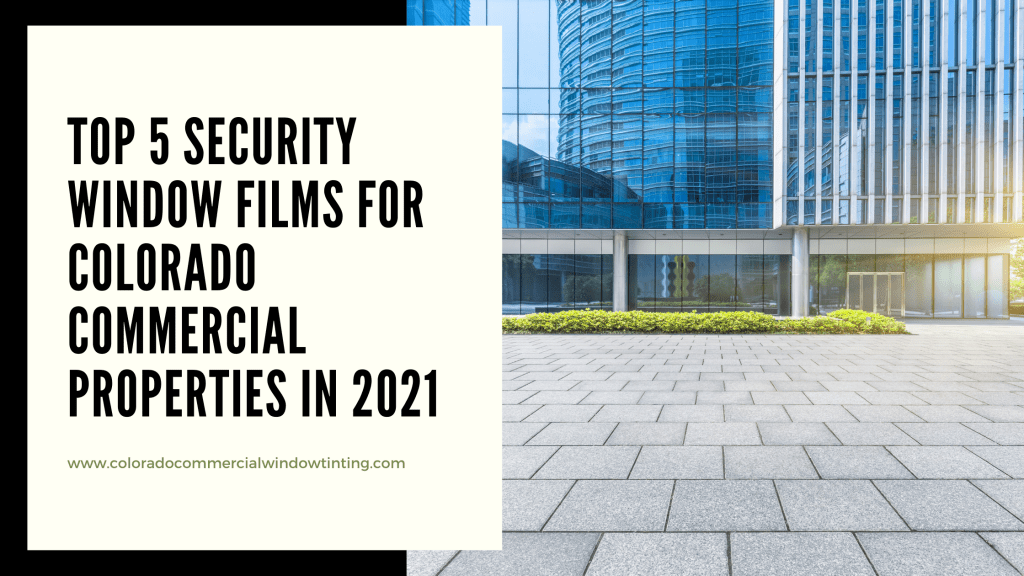 To keep your home secure, you close the blinds and lock the door when you're away. You may even have an alarm system or small surveillance camera for extra protection. But securing a commercial property is an entirely different matter.
Commercial properties need more advanced security systems. They house expensive equipment, sensitive data, and a greater number of people. Since there is more risked involved, commercial buildings require more aggressive and foolproof methods of security.
That's why many commercial property owners in Colorado are turning to security window film. Security window films provide reliable protection for building perimeters and reinforce the most vulnerable parts of the property – doors and windows.
Below, we've listed the top security window films for commercial buildings in 2021.
Top 5 Security Window Films in 2021 for Commercial Buildings
Safety and security window films are getting more advanced with each passing year. As new technology is being developed, films are being made stronger and more effective than ever before. Here are our top picks for the best security window films for Colorado commercial buildings in 2021:
1. 3M™ Scotchshield™ Ultra Safety & Security Window Film – Scotchshield is a micro layered, tear resistant film that's perfect for securing entryways and glass walls.
2. 3M™ Scotchshield™ Safety & Security Window Film Ultra Prestige Series – This security window film solves more problems than one. In addition to providing remarkable property protection, it also adds energy efficiency.
3. LLumar Security Window Film – LLumar offers several safety and security window films that are excellent options for commercial properties. Use their "Window Film Finder" to find the perfect product for your building.
4. C-Bond Systems – C-Bond creates one of the most advanced window film systems available today. This security window film uses nanotechnology to alter the molecular composition of glass for improved strength and shatter resistance. Get the specs here: C-Bond-I-Specification-Sheet
5. Solar Gard Armorcoat Safety Film – Armorcoat is designed to provide blast mitigation and protect commercial properties from intense levels of impact. If your property falls into the high risk category, this window film could be perfect for you.
Invest in Your Safety This Year
Make 2021 the year that you invest in the safety and future of your business. Call Colorado Commercial Window Tinting today to get a quote on security window film for your Colorado commercial property.