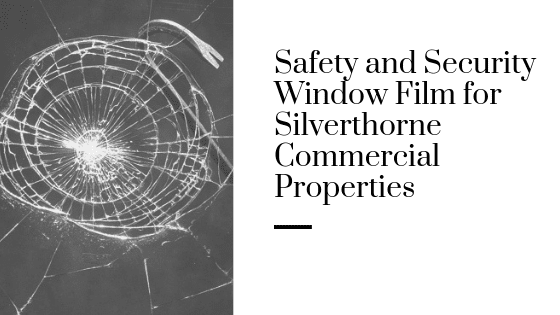 With ice castles and endless camping terrain, Silverthorne is a big tourist spot for Colorado residents as well as out-of-state travelers. While the tourism industry can definitely be beneficial for many, the downside is a higher rate of property crime and break-ins. Security systems and surveillance cameras can definitely help lower the risk of crime on your property, but they aren't effective measures in certain scenarios. Smash-and-grab robberies and natural disasters require a different solution: safety and security window film.
The Advantages of Safety and Security Window Film for Your Silverthorne Commercial Property
Safety and security window film offers a premium solution for protecting your business or office from smash-and-grab robberies. By adding a durable layer of film to your glass doors and windows, this makes it substantially more difficult to gain access to your property. The loud commotion created by trying to break into a safety film-secured property is often deterrent enough. Security film also provides glass hazard protection from break-ins, burglaries, natural disasters, freak accidents, and much more. Safety and security window film can be purchased with energy-efficient properties as well, providing energy conservation benefits while protecting your property. You'll experience peace of mind knowing that your property is safe even when you're not there.
Work with Silverthorne Window Film Specialists
Colorado Commercial Window Tinting is honored to be the window film specialists serving the Silverthorne area. Our security team is here to provide leading security assessments of your property so that we can deliver the best product recommendations, better understand property vulnerabilities, as well as potential tactical installations. Work with our team to create the safest environment for your business or office. Ballistic resistant and bomb blast protection specialty security films are also available.
For more information regarding safety and security window film for your commercial property, please contact us!