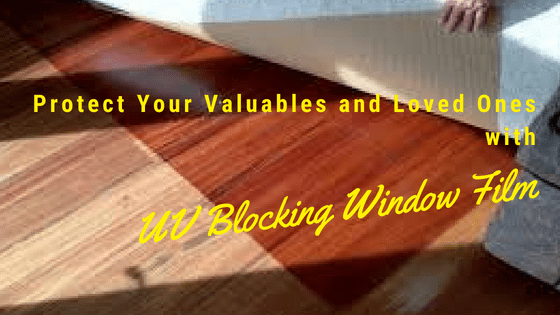 The harsh Colorado sun can really take a toll on anything in its path, especially since we have a higher exposure due to elevation. If you've noticed fading furniture, discolored floors, or even signs of premature aging upon your loved ones, it's time to take action. UV exposure can lead to irreversible damage alongside severe health concerns. UV blocking window film delivers the best solution for protecting your valuables and loved ones.
Benefits of UV Blocking Window Film for Your Colorado Home
UV blocking window film can block out up to 99.9% of UV rays. This is comparable to applying SPF 1000 to your Colorado home. UV rays can seriously damage floors, art, furniture, equipment, upholstery, and anything exposed to sunlight. Overexposure to UV radiation can lead to significant health conditions as well, including skin cancer, premature aging, cataracts, immune system suppression, and more. The Skin Cancer Foundation actually recommends the installation of UV blocking window film in all residences and commercial properties throughout the state of Colorado. UV blocking window film also features other great benefits including energy efficiency and glare reduction. By saving money on energy costs, saving money on repair costs and potential health conditions, and optimizing comfort, UV blocking window film presents a wonderful ROI.

Installation Process for UV Blocking Window Film in Colorado Homes
Colorado Commercial Window Tinting is proud to offer free in-home consultations. This allows us to better understand your property and any challenges it may have. By learning more about your priorities and goals, we can recommend the right products. Our comprehensive selection of UV blocking window films guarantees we'll have the best solution for your Colorado home. We utilize C-Bond for all window film projects to provide quicker installations and cure times.
For more information regarding UV blocking window film for your Colorado home, please contact us or call: (720) 835-2163