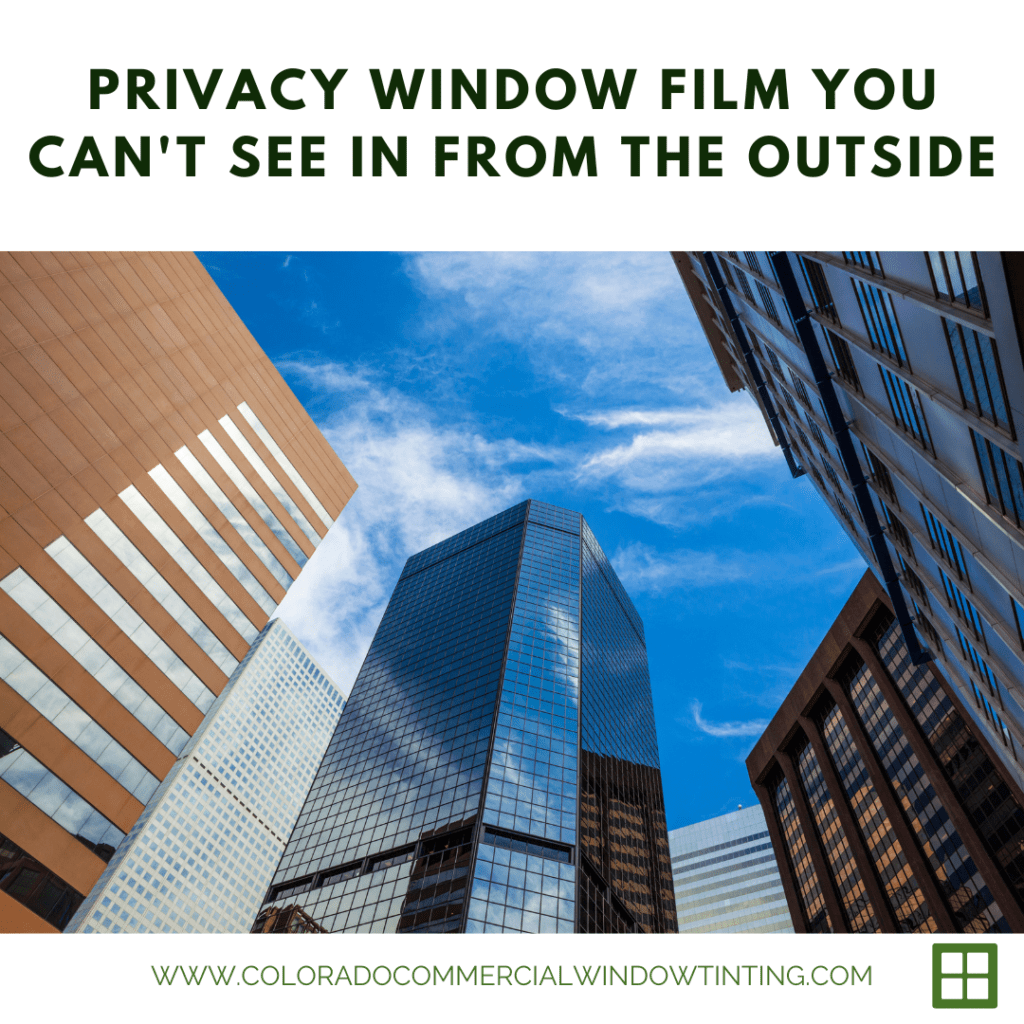 Privacy is important for offices, but so is natural light. Finding the right balance between the two can be challenging. That's why privacy window film is a such a great option for offices. With privacy film, you can control who sees into your interior without blocking natural light and making your office dark. Below, we've shared some great privacy window film options for Colorado businesses today.
Why Window Film for Privacy?
Blinds and curtains are no longer the only option for achieving privacy. Today, businesses have hundreds of different privacy window film options to choose from. Privacy films are a great choice for modern businesses because:
No need to open blinds/curtains repeatedly
Easier cleaning and low maintenance
Consistent, uniform appearance
Easier to maintain confidentiality
Puts staff, tenants, and patients at ease
Privacy Window Films that You Can't See In
From credit card numbers, to banking accounts, personal addresses and information, and more, businesses today handle all kinds of confidential data. Installing privacy window film for your Colorado office can help you keep sensitive information confidential and hidden from the public eye. Here are some great privacy window film options that you can't see in from outside:
Reflective Privacy Film
Reflective privacy films are a popular choice for offices. These window films have a reflective appearance on the outside. When sunlight is present, they show a mirror image of their surroundings. This keeps outsiders on the street from being able to see what's in your building.
Blackout/ Whiteout Film
If you're looking to achieve the maximum level of privacy, consider blackout or whiteout film. These privacy films are great for lobby areas, personal offices, break rooms, storage areas, closets, and more.
Opaque & Patterned Films
Privacy films can also be used to enhance office aesthetics. Opaque and patterned films are printed with attractive designs and imagery to create a visually stunning look while also concealing the contents of your interior.
Find the Right Privacy Solution for Your Office
Call today to speak to an expert about privacy window film options for your Colorado office.