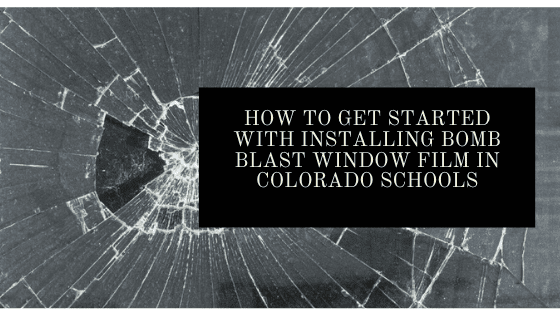 Schools throughout Colorado are always on the lookout for affordable yet effective security solutions. While there are numerous active security measures that can include different systems and personnel teams, there are passive security systems that can provide the benefits you're looking for. Passive security systems can provide a different level of protection for the students and teachers on your campus. Bomb blast window film offers a great passive security system that can help save lives and reduce the impact of any unfortunate event.
The Advantages of Bomb Blast Window Film for Your Colorado School
Bomb blast window film offers a great passive security system that reinforces invisible security for your school. By absorbing the impact of different events, this innovative product actually mitigates broken glass hazards. Bomb blast film is a specialty security film that defends against severe weather, natural disasters, break-ins, burglaries, freak accidents, and has the added benefit of protecting against higher impact events like explosions. This security option holds broken glass shards together in order to prevent glass shrapnel from injuring or killing anyone during an unfortunate event. This also provides easier cleanups and minimizes operational downtime for your school. Bomb blast security film offers an option that's "on" 24/7 and doesn't require any manual operation. This is a great preventative measure if your active security fails.
Work with Colorado's Preferred Bomb Blast Window Film Experts
Colorado Commercial Window Tinting is honored to be the preferred bomb blast window film experts serving the state of Colorado. We've proudly helped countless schools throughout the nation with their efforts in maximizing security and protecting their students. Our team of security specialists can provide tactical installations, product recommendations, and much more. We always offer free on-site consultations.
For more information regarding bomb blast window film for your Colorado school, please contact us!