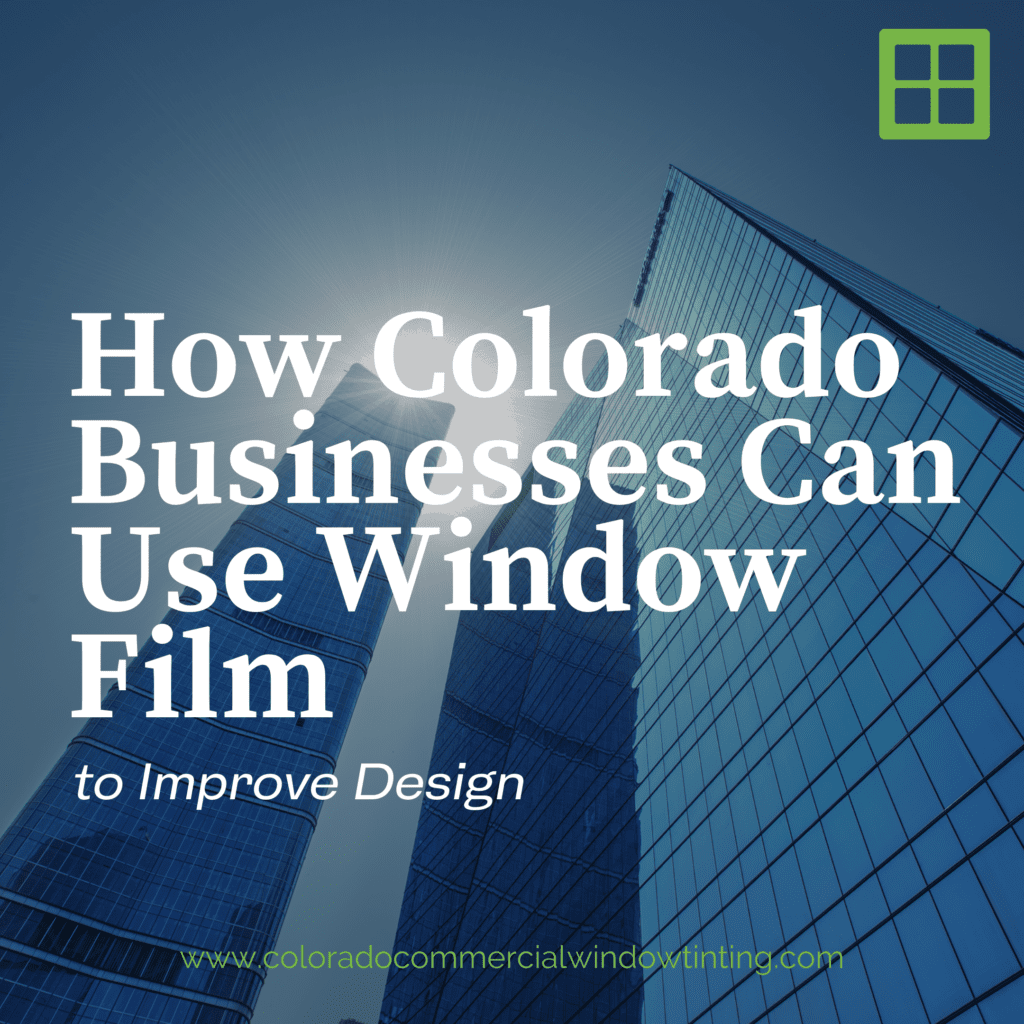 Interior and exterior design are critical to any property, including commercial buildings. The way the building looks makes an important impression on guests, customers, and employees. Creating a beautiful, modern space that illuminates the quality of your business is essential for success. For those interested in finding ways to better the design and decor of their commercial properties, this can lead to significant costs. That's why window film is a highly celebrated alternative. Here's how Colorado businesses can use window film to improve design.
The Benefits of Window Film for Boosting Design and Decor for Colorado Businesses
Interior Resurfacing: 3M DI-NOC offers the opportunity to completely transform any existing interior. The vinyl surface film provides a great way to enhance any smooth surface. With over a hundred different options to choose from, you can find anything ranging from marble to modern patterns. The versatile product can last for long-term projects or be easily removed and replaced for short-term upgrades.
Exterior Resurfacing: A great way to refresh the exterior of your building is with exterior resurfacing. This service utilized exterior window film with spandrel painting to deliver a modern look. Hide any outdated or damaged windows while boosting functionality and the perceived value of your property. This external solution offers the benefit of fast installations so you can reduce operational downtime and save money on expensive window replacement.
Decorative Film: For marketing and branding efforts, decorative film is available. With a wide array of predesigned options and custom printing abilities, you can craft any look for privacy benefits as well.
Work With Colorado's Number One Commercial Window Film Expert
Colorado Commercial Window Tinting is proud to be the number one commercial window film expert serving the Denver area. Our team can help you design anything you need. For more information, please contact us!