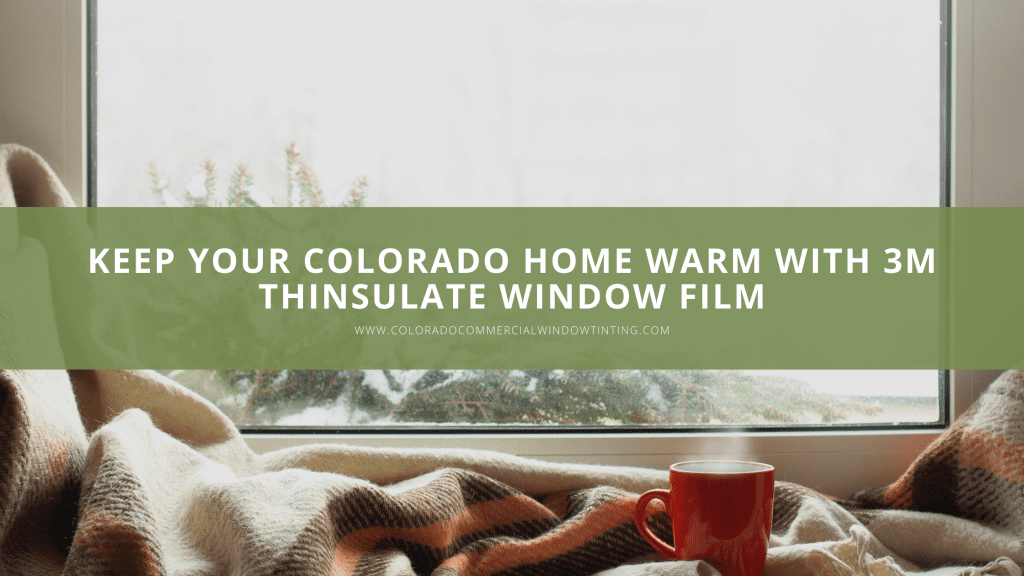 Winter weather can be incredibly harsh in Colorado. When the temperatures drop, even the most energy-efficient homes have trouble staying warm. The last thing anyone wants is to shiver all winter long. But did you know that the right window tinting film can make all the difference in the comfort of your house year-round? Installing 3M Thinsulate window film on your Colorado property is the best way to give your HVAC system the help it needs to keep up with the changing temperatures.
It Keeps the Cold Outside
3M Thinsulate window film helps keep the cold weather from seeping inside throughout the winter. It creates an added layer of insulation against drafts and cold spots so the air inside your home stays closer to your preferred temperature all day long. Instead of having to close off the windows with heavy curtains, you'll be able to enjoy the natural light you love while watching the snow fall without having to pull out your coat.
It Works No Matter What the Weather Is Like
3M Thinsulate window film features heat reflecting technology that sends the heat inside your home back indoors rather than letting it dissipate through the glass. It's not dependent on sunny afternoons and works just as effectively when there's a blizzard raging outdoors.
It Lowers Your Energy Bills
Ultimately, the film helps keep your home warmer without forcing you to run your heaters longer or at higher temperatures. Over the course of the season, you'll see a huge decrease in your home's energy bills. The more money you save, the better!
Learn more about the benefits of Thinsulate here: Colorado_3M_Thinsulate_Window_Film
Ready to Feel the Difference?
If you're looking for a simple way to improve your Colorado property, installing 3M Thinsulate window film is the best thing you can do. Schedule a consultation with our team and get your free quote now.