Today, more and more business owners are recognizing the benefits of window tinting. No longer is window film considered a product that's made solely for vehicles. Today, many architects and interior designers are starting to include window film in the design plans for the spaces they create.
Additionally, there are now many different types of window film that exist, each of which have different benefits and purposes. One of the most popular window films is called privacy window film. In Pueblo, privacy window film is becoming increasingly common for condos and high rises. Not only does privacy window film provide a solution for shielding spaces from the outdoor world, but it also works in other ways, providing advantages like energy savings and uv protection.
Benefits of Privacy Window Film for Pueblo Buildings
High rise buildings are made beautiful by their enormous amount of glass. Floor to ceiling glass creates an ambiance of glamour and sophistication and it also allows tenants to look out on the beautiful views of the city. However, privacy does become an issue for high rise buildings. Without some sort of window treatment, people walking down on the street or in adjacent buildings can see straight through the glass.
That's what makes privacy window film an excellent choice for Pueblo condos and other high rise buildings. Privacy window film provides a way to create a visual barrier without blocking out views or the sun. In addition, privacy window film can also provide many other desirable benefits such as:
-Protection from 99.9% of uv rays that cause fading
-Added security for vulnerable glass areas and entries
-Increased energy efficiency
-Improved comfort during the summer and winter
-Reduced glare on tvs and electronics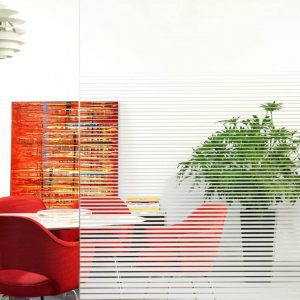 Options for Different Styles of Privacy Window Film
Property owners in Pueblo have various privacy window film styles that they can choose from. Not all window films have the same dark or tinted look. Some window films use patterns or textures to create privacy. Other window films are available in different colors and shades. There are many different styles that property owners can choose from to create a look that they enjoy.
Contact Pueblo's Privacy Window Film Experts
Colorado Commercial Window Tinting is the premier window tinting contractor in Pueblo and carries privacy window films of various types and styles. Call us today to get a quote on window film for your space or schedule a consultation.